Pea Protein applications and benefits
Find out more about how our standard and hydrolyzed pea protein offer can be used in a variety of applications, from plant-based beverages to meat and dairy alternatives, and from bakery and snacks to sports and elderly nutrition.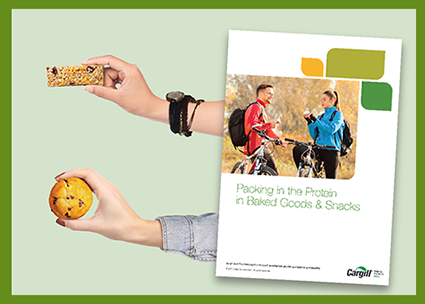 Packing in the Protein in Baked Goods & Snacks
While it may have started as a niche market, in recent years, the high protein trend has gone decidedly mainstream. No longer limited to nutrition bars, product developers are boosting the protein levels in everything from cereal to savory snacks.
Some Cargill products are only approved for use in certain geographies, end uses, and/or at certain usage levels. It is the customer's responsibility to determine, for a particular geography, that (i) the Cargill product, its use and usage levels, (ii) the customer's product and its use, and (iii) any claims made about the customer's product, all comply with applicable laws and regulations.