Prowliz®
Prowliz® hydrolyzed wheat protein is most commonly used in bread and cereals, but is also suited for protein enrichment in a wide array of food and beverages.
Key characteristics include:
Good source of energy (4 kcal/g)
Highly digestible
Robust protein content (Protein (Nx5.7) on dry basis: 76.5% min.)
Low viscosity
Good solubility

Applications and Benefits
Prowliz® hydrolyzed wheat protein is produced to consistently meet high food quality standards. It provides an affordable solution for protein enrichment in a variety of food and beverage applications.
Bread
Prowliz® hydrolyzed wheat protein is a cost-effective source of protein used to improve bread doughs and for nutritional supplementation in an array of applications.
Benefits
Weakens dough strength
Improves extensibility
Reduces mixing time
Protein enrichment
Cereal & Other food Applications
With a low cost-in-use, Prowliz® hydrolyzed wheat protein helps boost the protein content of cereals and other food and beverage products.
Benefits
Processing
Prowliz® hydrolyzed wheat protein is produced through a series of steps, which include mechanical milling and sifting, water hydration, enzymatic hydrolysis and drying.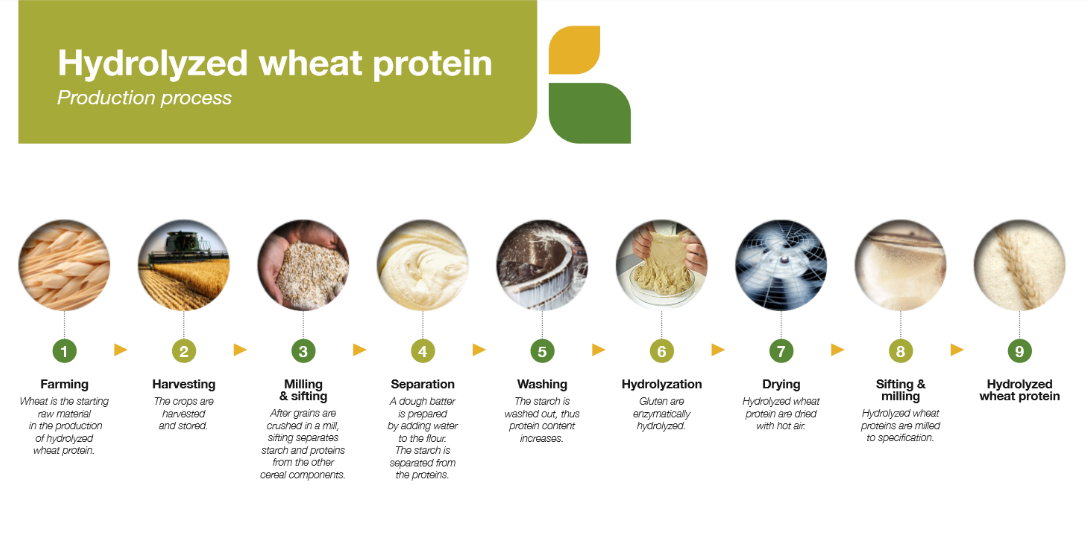 According to EU Regulation (EC) 2073/2005 on microbiological criteria for foodstuffs, wheat protein is not intended for direct human consumption (i.e. not "ready-to-eat") without further processing (e.g. cooking, baking, frying) to eliminate or reduce microorganisms to an acceptable level.
Labeling
Prowliz® hydrolyzed wheat protein may be labeled as solubilized wheat protein or soluble wheat protein*.
*In accordance to the codex standard for wheat protein products including wheat gluten codex stan 163-1987, Rev. 1-2001.
Some Cargill products are only approved for use in certain geographies, end uses, and/or at certain usage levels. It is the customer's responsibility to determine, for a particular geography, that (i) the Cargill product, its use and usage levels, (ii) the customer's product and its use, and (iii) any claims made about the customer's product, all comply with applicable laws and regulations.