Regenerative Agriculture
Regenerative agriculture is how Cargill is working to mitigate climate change, regenerate soil and improve water use, while nourishing the world in a more sustainable way. Through our regenerative agriculture program, we are working to connect farmers to markets while helping them prepare for the future of farming. We make it easier for farmers to adopt new soil health practices by providing compensation, access to technical support, simple enrollment and data collection and transparent measurement, and verification options.
Growing soil as well as crops: Why regenerative agriculture is so fundamental to our sustainability strategy
When people think about sustainability, they often think about the health of the land they can see – healthy crops, landscapes and animals. All of this is important. But what we don't think about is what's underneath all of this – the soil. The success of the land and our future depends on our ability to grow deep roots and regenerate our soils. Roots that create healthy soils that produce food, capture carbon, support biodiversity, and reduce and protect water. These deep roots represent the actions we're taking at Cargill to lift up regenerative agriculture practices that replenish soils and the land and protect wildlife and biodiversity.
Cargill customers benefit from our approach to regenerative agriculture through reducing their carbon footprint, and supporting a more sustainable system of agriculture in terms of water and biodiversity, as well as in building a more climate resilient supply chain. This work also benefits farmer livelihoods – as by adopting these new practices, their farms will become more profitable in the long term.
Cargill Starches, Sweeteners & Texturizers in action for regenerative agriculture
Cargill has a goal of reducing emissions in our supply chain by 30% per ton of product sold by 2030 vs. 2017. Cargill Starches, Sweeteners & Texturizers aims to achieve this by establishing regenerative agriculture across the countries where we source our corn and wheat. Across Europe, we are promoting the transition to regenerative agriculture to mitigate climate change, biodiversity loss, water challenge.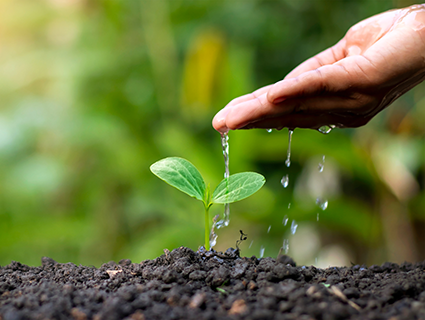 Research Project on regenerative agriculture
Cargill has commissioned Wageningen University & Research (WUR) in the Netherlands to conduct a catalyst project on regenerative agriculture in Europe. The research will focus on common crops across Europe, as well as to provide insights, identify gaps and offer recommendations for regenerative agriculture.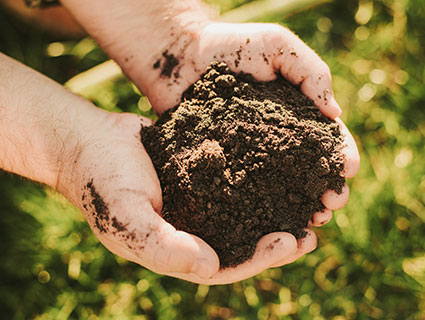 Soil Capital
Cargill is working with Soil Capital on a project in France and Belgium to help farmers adopt regenerative agriculture practices like cover crops and reduced till through the use of a carbon farm management system, which will help farmers identify the best management systems to reduce carbon emissions on their farms.
RegenConnect™ incentivizes farmers to adopt regenerative agriculture practices
Cargill launched RegenConnect™ in 2021, a program that links farmers to the emerging carbon marketplace and helps scale the voluntary adoption of regenerative agriculture practices.
RegenConnect™ pays farmers for improved soil health and positive environmental outcomes, including payment per metric ton of carbon sequestered. The new program connects farmers to the growing carbon marketplace and will help scale the voluntary adoption of regenerative agriculture practices.
Every day, Cargill helps farmers increase their productivity and profitability by promoting sustainable, innovative agricultural practices, providing inclusive market access and building resilient agricultural communities. The RegenConnect™ program furthers this role by connecting farmers to Cargill's downstream customers, who are counting on agricultural supply chains to achieve their carbon reduction goals.

Cargill's Product Offer to You
We're adopting regenerative agriculture practices with our European farmers linked to our ingredient portfolio derived from corn and wheat.
FOOD & BEVERAGE

PAPER & PACKAGING

FERMENTATION

PHARMA
ANIMAL NUTRITION

Starches

Glucose syrups

Glucose-fructose syrups

Polyols

Alcohol

Wheat Protein

Native starches

Modified starches

Cationic starches

Dextrin

Native starches

Modified starches

Dextrose

Glucose syrup

Sorbitol

Ethanol

Vital wheat gluten

Corn gluten meal

Glucose Syrup

Dry and wet feed

Dextrose
Contact Us
Related information
More about our Sustainability efforts in Starches, Sweeteners and Texturizers