Sustainability Reporting
Cargill Aqua Nutrition Sustainability Report 2017

By living up to our vision and engaging employees, we are making sustainability part of our culture and everyday practice.
Sustainability is deeply embedded in our vision and the way we do business. Healthy seafood is needed in larger quantities to feed growing populations, and we aim to lead the transformation towards sustainable seafood production and healthy oceans.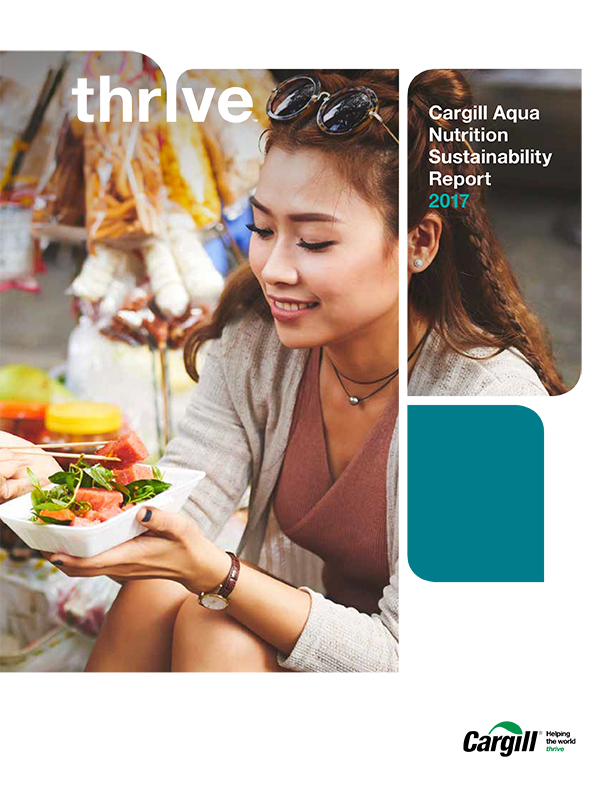 Cargill Aqua Nutrition Sustainability Report | 2017
To deliver on our promise of healthy seafood for future generations, we commit to support the sustainable growth of the global aquaculture industry by creating better operations in a better workplace with better supply chains.
The 2017 report sees:
More facilities – all our dedicated facilities report for the first time
More species – covering feeds for salmon, shrimp, tilapia and over 30 species in total
More transparency – broader coverage brings increased supply chain visibility
More trust – sustainability insights help the industry earn the trust of consumers globally
The sustainability report is once again based on a value chain approach to sustainability, which broadens the perspective of sustainability beyond the direct impact of its operations and into the wider societal impacts. The report outlines what Cargill Aqua Nutrition is doing more of to support sustainable growth, as well as how better practices are applied across its operations. Highlights from the sustainability performance in 2017 include:
Our safety culture is strengthening. Incident rates are almost halved from last year and we are working to reduce them further
We now report on all 17 of Cargill Aqua Nutrition's dedicated feed mill facilities across 12 countries. This covers about 80% of Cargill's total aquafeed production footprint. Three new facilities will be added in 2018
In 2017 we reached an important milestone in our sourcing policy as all of our 700 raw material suppliers signed the Cargill Aqua Nutrition Supplier Code of Conduct or demonstrated compliance to their own codes of conduct, containing standards that were at least equivalent to ours. Engagement with suppliers drives fisheries to join improvement programs and soy processors to work with their suppliers on certification schemes
We continue to partner with stakeholders throughout the value chain and we are committed to working to support the global United Nations Sustainable Development Goals
With our continued focus on waste, especially plastic, we are recycling about 70% of our waste, a number we seek to increase
We have continued to improve nutrient resource efficiencies from sustainably sourced raw materials and developed functional feeds, reducing the impact of waste and disease on the environment and farmers.
Learn more about our Aqua Nutrition Sustainability Report
Cargill Aqua Nutrition Sustainability Report 2016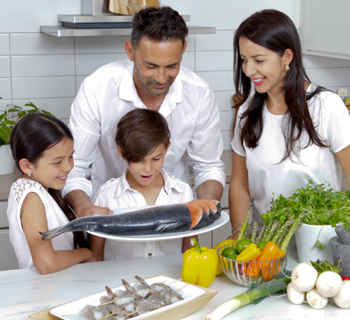 The Cargill Aqua Nutrition Sustainability Report 2016, constitutes the sustainability performance for the calendar year 2016.
Download
EWOS Sustainability Report 2015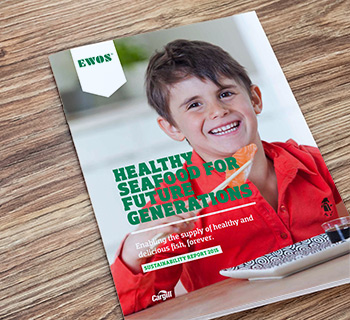 The EWOS Sustainability Report 2015, constitutes the sustainability performance of this Cargill business for the calendar year 2015.
Download