Our Sustainable Soy Policy and Action Plan
Transforming our soy supply chain to be deforestation- and conversion-free
As outlined in Cargill's South America soy action plan, we are committed to transforming our South America soy supply chain to be deforestation- and conversion-free by 2030. While we source soy from all of the major growing regions in the world, we are focused on South America as the highest-priority region for improving soy sustainability because it is home to vital landscapes that must be protected, such as the Amazon, Cerrado and Gran Chaco biomes (see Transparency for more details), as well as being an area of growing demand for soy. To help us achieve our commitment, we will be deforestation-free in soy in the critical South American biomes of the Amazon, Cerrado and Chaco by 2025.
Our policy and commitment
Working together with trusted advisors and local stakeholders, we developed our Policy on Sustainable Soy – South American Origins, which captures our commitment to a transparent and sustainable South American soy supply chain. We commit to:
Transform our supply chain to be deforestation free while protecting native vegetation.
Promote responsible production, which benefits farmers and surrounding communities.
Respect and uphold the rights of workers, indigenous peoples and communities.
Uphold high standards of transparency through reporting of key metrics, progress and grievances. Each year, we publish a mid-year update and a year-end review; see details in the latest Sustainable Soy Progress Report.
This policy and commitment are in line with our Human Rights Commitment. We treat people with dignity and respect, provide equitable, safe and supportive workplaces, take action to promote human rights in our supply chains and expect our suppliers to do the same, as described in our Supplier Code of Conduct.
Our action plan
Our South American Soy Action Plan, in support of our Sustainable Soy Policy, is an important component of the comprehensive actions we are taking across our supply chains to increase transparency and advance our sustainability commitments.
Core concepts:
The actions outlined in the plan are designed around three core concepts:
Complete a comprehensive risk assessment of our soy supply chains direct and indirect suppliers (see Transparency for details about our risk assessment methodology).

Prioritize resources where we can have the greatest impact.
Focus on long-term, sector- and landscape-wide transformation to ensure both sustainability values and agricultural development simultaneously thrive.
Plan elements:
We work with soy farmers at all levels of production and collaborate with industry, government and NGO partners to improve the sustainability of soy production. Our action plan includes the following elements:

Assess and plan implementation

Defining our policies, action plans and key performance indicators, and training our internal teams so they can help advance them
Understand supply chain risks

Identifying the sources of all our soybeans in South America and the risks of deforestation in those areas, through mapping and analysis
Engage supplier partners

Working closely with farmers to provide them with resources, make sure their concerns are addressed and enlist them in leading the sector's transformation
Deploy action levers

Spurring progress by building solutions that curb deforestation and provide farmers with alternatives as they seek to maintain their livelihoods
Advance transformational partnerships

Engaging with many stakeholder groups, including farmers, processors, traders, NGOs and governments, to create lasting protection for forests and native vegetation
Monitor, verify and report

Using advanced systems to confirm that the change we want to see is taking place, promote transparency and take corrective action when needed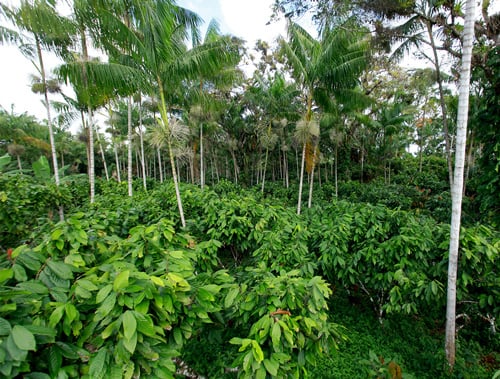 Sign Up for Our Newsletter
Updates about Cargill's efforts to protect forests delivered to your inbox.
Our progress
See updates on our progress toward building a sustainable, deforestation-free soy supply chain.