SoyaWise
Traceability portal for customers
SoyaWise™ is Cargill's soy traceability portal. It provides our customers with greater transparency about their individual soy purchases, certification details, information about sourcing areas and an understanding of deforestation risks. Customers can follow their soy shipments back to the region and even the municipality of origin. This information makes it easier for our customers to answer questions from their own customers and improves transparency.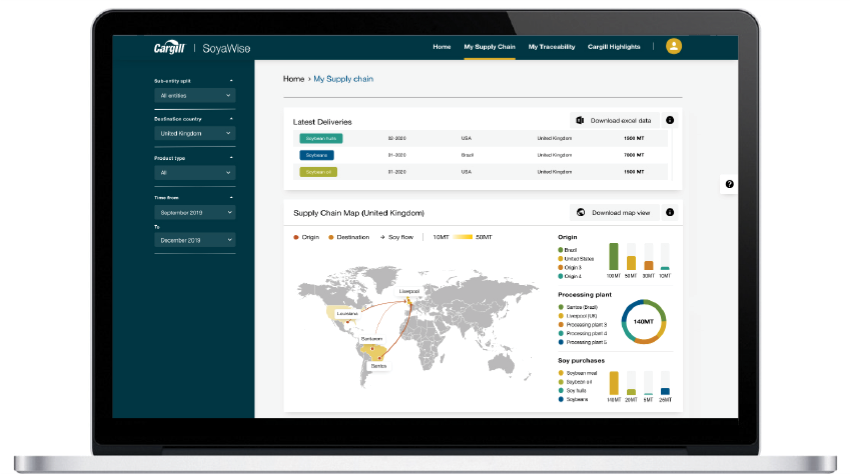 Complete this form to request access or more information about SoyaWise.
Learn how Cargill is helping to eliminate deforestation in the soy supply chain by putting the economic viability of farmers and their communities first.