Strengthening Commitment to More Sustainable Agriculture in Brazil
Programs support farmer adoption of sustainable agriculture practices protecting native vegetation, and restoring altered land
Brazil's natural ecosystems are critical to the health of the planet and contribute to a more sustainable food supply chain. Mitigating the impact of climate change is crucial to global food security, and protecting these vital ecosystems plays a central role.
Cargill is connecting across agriculture, environmental, academic, and business stakeholders to create a collection of programs that provide farmers with resources to implement more sustainable practices. We partnered to launch new programs focusing on the environmental regularization of farms and on the restoration of 100,000 hectares of altered land over the next five years, strengthening our commitment to contribute to more sustainable agriculture and to eliminate deforestation and land conversion from our supply chains.
"Creating agricultural systems that provide economic returns to farmers and access to technical support on environmental regularization and restoration of lands, while making efficient use of natural resources, is imperative to creating lasting change in Brazil. We are proud to partner with Cargill in their efforts to support farmers in Brazil that, in return, will have a positive global impact."
- Pollyanna Câmara, partner at Preserv Consultant
Learn more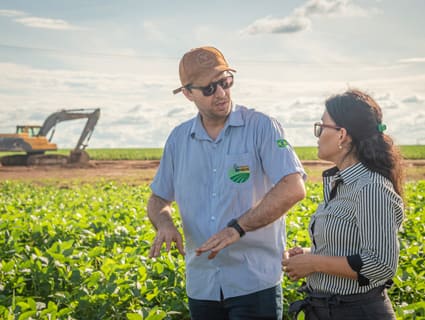 Can forests and farming co-exist? Yes, Cargill says in commitment to increase sustainable agriculture and protect forests in Brazil.
Through innovative programs, Cargill supports Brazilian farmers like Joel in protecting native vegetation — today and for generations to come.
[]/[]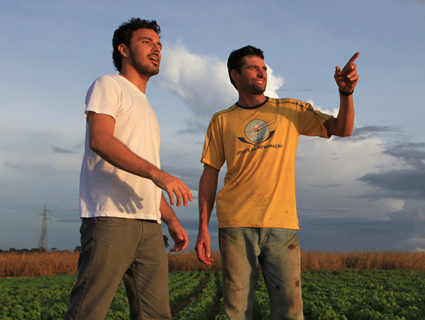 Soy Community Partnerships
Learn how Cargill is helping to eliminate deforestation in the soy supply chain by putting the economic viability of farmers and their communities first.