Soy
Collaborating to end deforestation and improve sustainability across soy supply chains
Cargill has been working to end deforestation related to soy production since 2001. We promote sustainable practices to meet the world's growing demand for soy in food, animal feed and biofuels driven by increasing nutritional needs, changing dietary habits and desire for fossil-fuel alternatives.
Our Policy and Commitment
As a leading purchaser, processor and transporter of soybeans in major supply chains around the world, Cargill is committed to sustainable soy production, including protection of sensitive environments, reduction of greenhouse gas emissions and promotion of responsible working conditions. Cargill's role in the soy supply chain comes with significant responsibility, and we are keenly aware of the need to deliver customer solutions in a safe, responsible and sustainable way.
We worked together with trusted advisors and local stakeholders to develop a Policy on South American Soy, which captures our commitment to a transparent and sustainable South American soy supply chain.
In summary:
Cargill will transform our supply chain to be deforestation free while protecting native vegetation
Cargill will promote responsible production, which benefits farmers and surrounding communities
Cargill respect and uphold the rights of workers, indigenous peoples and communities
Cargill will uphold high standards of transparency through reporting of key metrics, progress and grievances
Cargill Policy on Sustainable Soy – South American Origins
Soy Action Plan
Our Soy Action Plan, in support of our Sustainable Soy Policy, is an important component of the comprehensive actions we are taking across our supply chains to increase transparency and advance our sustainability commitments.
The actions outlined in the plan are designed around three core concepts:
Complete a comprehensive risk assessment of our soy supply chains direct and indirect suppliers. See our Risk Assessment Methodology.
Prioritize resources where we can have the greatest impact.
Focus on long-term, sector- and landscape-wide transformation to ensure both sustainability values and agricultural development simultaneously thrive.
Cargill Soy Action Plan – South America Origins
Our Progress
We have been working with farmers, industry partners, communities, governments and NGOs to reduce deforestation and improve the sustainability of soy production for more than 15 years. This work started in the Brazilian Amazon with the Soy Moratorium, which has been extended indefinitely.
Soy Progress Report – 2020 mid-year update – English, French, Portuguese,
Soy Progress Report – 2020 English, French, Portuguese, Spanish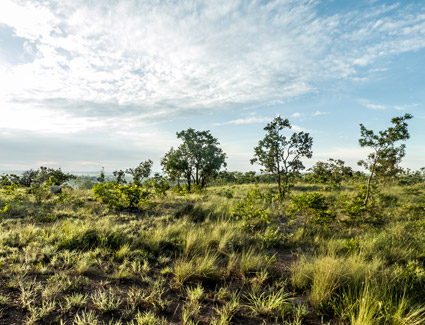 Join Us
We're committing $30 million to source innovative ideas to protect forests and native vegetation in Brazil. We openly call on others to join us in this commitment.
Learn more
Newsletter signup
Updates about Cargill's deforestation efforts delivered to your inbox.