Delacon
Unleashing the Power of Nature with Phytogenic Solutions for Animal Nutrition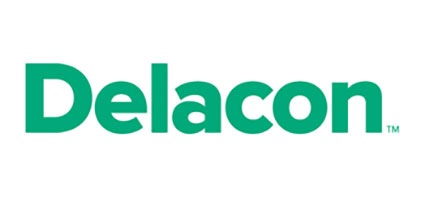 Delacon is a leading provider of innovative phytogenic solutions for animal nutrition, utilizing the power of nature to support animal health, performance, and well-being. With a strong commitment to sustainable practices, Delacon harnesses the power of plant-based phytogenics to deliver cutting-edge products. They are standardized, specific, and science-based combinations of bioactive compounds found in plants. Specific Phytogenics can have a positive impact on animals, people and/or the environment.
Delacon's solutions are carefully developed through extensive research and collaboration with industry experts, aiming to deliver phytogenics that promote animal welfare while ensuring optimal nutritional outcomes. By leveraging the potential of nature's own ingredients, Delacon empowers farmers to enhance the well-being and productivity of their livestock.
Key Features and Benefits of Delacon's Phytogenic Solutions:
Phytogenic Power: Delacon's solutions are enriched with a carefully selected blend of plant extracts containing potent phytogenic compounds. These compounds, including essential oils, flavonoids, and saponins, offer a diverse range of bioactive properties that support animal performance.
Sustainable Solutions: Delacon is dedicated to sustainable animal production. By relying on nature's own ingredients, they promote environmentally friendly practices in an effort to minimize the environmental impact.
Performance Optimization: Delacon's solutions have been scientifically proven to promote animal performance across various species, including poultry, swine, ruminants, and aquaculture. By maintaining nutrient absorption, gut integrity, and overall health, Delacon helps farmers achieve production efficiency and profitability.
Delacon's commitment to innovation, sustainability, and animal well-being has made them a trusted partner in the animal nutrition industry. By harnessing the power of nature, Delacon empowers farmers worldwide to enhance their livestock production while meeting evolving market demands and achieving sustainable growth. Learn more about Delacon and their phytogenic solutions by visiting their website at www.delacon.com.