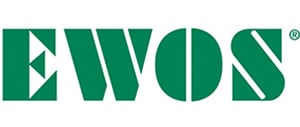 EWOS® is a long-time leader in the international aquaculture industry, with a well-earned reputation as a trusted feed supplier. Backed by Cargill's world-class knowledge of nutrition formulation, global supply chains and risk management, EWOS offers you deep expertise in aquaculture nutrition, combined with groundbreaking research into fish health and sustainable innovations.
Our EWOS brand advances industry standards by continually investing in R&D, supported by open and collaborative innovation with partner institutions and other sectors. Changing formulations or introducing new raw materials and additives helps develop diets that improve your feed performance and support fish growth and health. You can boost your efficiency and reduce your environmental impact with nutrition solutions built from the EWOS focus on feed production technology.
EWOS has a strong track record dating back to 1935, with a reputation built as much on the quality of our service as the quality of our feed. Today, EWOS operates around the globe, with enterprises in all four major salmon farming regions – Norway, Chile, Canada and Scotland – as well as in Vietnam producing feed for tropical fish species.
EWOS Spotlight - May 2017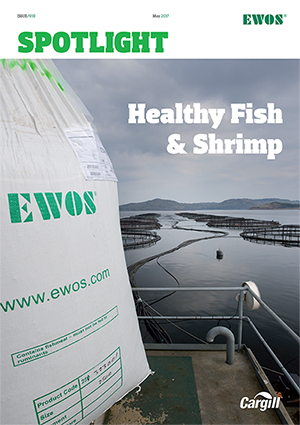 Spotlight highlights some exciting developments with its EWOS brand feed.
Download