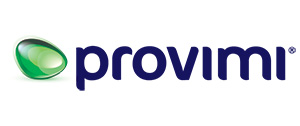 You need specialty products to help take your business to the next level. Over nearly 90 years, our Provimi brand has built a reputation for diverse products and services that can make an impact. Founded in 1927 near Rotterdam in The Netherlands, the Provimi story has grown to include more than 16,000 employees around the world. The company joined the Cargill family of businesses in 2011.
Today, the Provimi portfolio taps into Cargill's global network for innovative research, technical knowledge and software expertise to create feed solutions for all species, including ruminants, poultry and swine. With premixes, additives and specialties such as piglet feeds and milk replacers, Provimi offers customized options to meet the needs of any operation. This is backed up by Cargill's expertise in compound feed, supply chains and risk management that all work together to create value for you.
The Provimi advantage is a wealth of knowledge of animal nutrition needs, industry trends, market knowledge and customer insight, which provides benefits such as:
The best information available about animal performance, based on our premier research capabilities and hundreds of animal nutrition scientists who know how different species respond to various nutrients.
A network that spans 40 countries and draws on global capabilities while sitting close to your business and market.
Industry-leading ingredient sourcing, supply chain management, manufacturing capabilities and safety practices.
Risk management services to help you guard against the unknown.