Label-Friendly Starches
Cargill offers a diverse selection of label-friendly, nature-derived texturizers. Our portfolio coupled with our integrated formulation and regulatory expertise enables product development with friendlier labels while maintaining quality, functionality, and cost competitiveness.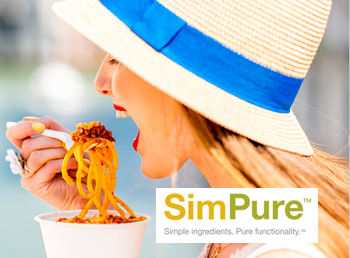 SimPure™ 99560 functional native starch was developed to address the need for stability through freeze/heat cycles common to convenience foods. This customized starch system can replace modified starches in frozen-ready meals without compromising taste, texture or appearance. Learn more
Some Cargill products are only approved for use in certain geographies, end uses, and/or at certain usage levels. It is the customer's responsibility to determine, for a particular geography, that (i) the Cargill product, its use and usage levels, (ii) the customer's product and its use, and (iii) any claims made about the customer's product, all comply with applicable laws and regulations.