PURIS™ Pea Protein
Protein-packed. Non-GMO Project Verified.* USDA Certified Organic. When it comes to label-friendly formulation, PURIS™ pea protein checks all the boxes. To top it all off, those benefits are delivered with a creamy, delicious flavor, smooth mouthfeel and clean finish designed to please the most particular of palates.
So much from a simple pea
PURIS™ pea protein allows you to significantly enhance foods' protein content without altering taste. It's exceptionally versatile, adding functionality to applications ranging from gluten-free bakery to high-protein beverages and beyond. Sensory testing consistently gives PURIS™ pea protein high marks for taste.
• Minimum 80% protein content
• Non-GMO*
• Certified organic
• Vegan
• Gluten-free and soy-free
Applications:
Bakery
Bars
Beverages/Beverage Powders
Cereals
Dairy Alternatives
Snacks
Meat Analogs
PURIS™** pea protein is produced from U.S. yellow pea seed varieties, specially selected to minimize the off-flavors normally attributed to pulses. Beginning with its own proprietary, non-GMO pea seed, PURIS utilizes its network of over 400 U.S. farmers to grow the peas, which help regenerate the soil and provide soil health advantages. PURIS purchases the peas the farmers grow and turns the crops into pea ingredients, including pea protein.
Contact us today for more information or to request a convenient sample.
*Non-GMO – there is no worldwide definition of the term "non-GMO." The definition of "non-GMO" varies widely from country to country. Some countries have no regulatory definition of "non-GMO," and some countries consider a product to be "non-GMO" if it is exempt from mandatory GMO-labeling in that country. Requirements for mandatory GMO-labeling also vary widely from country to country. Various private standards groups and certifying agencies have also developed their own definitions of and standards for non-GMO.
**PURIS™ Pea Protein is a licensed trademark of PURIS Proteins, a Cargill strategic partner.

PURIS Pea Protein - So much from a Simple Pea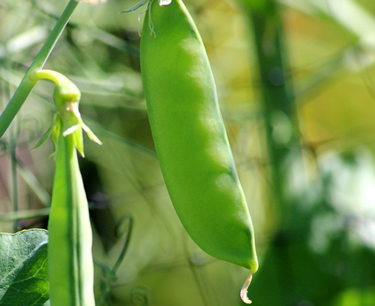 When it comes to label-friendly formulation, PURIS™ pea protein checks all the boxes.
Download
Some Cargill products are only approved for use in certain geographies, end uses, and/or at certain usage levels. It is the customer's responsibility to determine, for a particular geography, that (i) the Cargill product, its use and usage levels, (ii) the customer's product and its use, and (iii) any claims made about the customer's product, all comply with applicable laws and regulations.