Cargill's Salt Production and Manufacturing Processes
Cargill uses four salt production methods to manufacture salt for food, water, industrial, and road safety applications.
Cargill Salt is a trusted salt manufacturer and supplier, providing millions of tons of salt to customers worldwide every year. In order to move these large volumes, we adhere to strict standards and best practices in salt manufacturing to ensure the highest quality salt products. Cargill utilizes three common types of salt production – rock salt mining, evaporation, and solar – and also uses a proprietary method of evaporation production, called the Alberger process, which creates unique, food-grade salt crystals with superior functionality.
Rock Salt Production
Rock Salt Mining is the process of extracting sodium chloride from underground salt deposits using mechanical methods. These underground salt deposits, sometimes referred to as dried-up, ancient seabeds, can reach depths of 2,300 feet and span for thousands of acres. These salt basins were formed after undergoing millions of years of geological aging. Today, aged salt deposits are used for commercial salt production all around the world.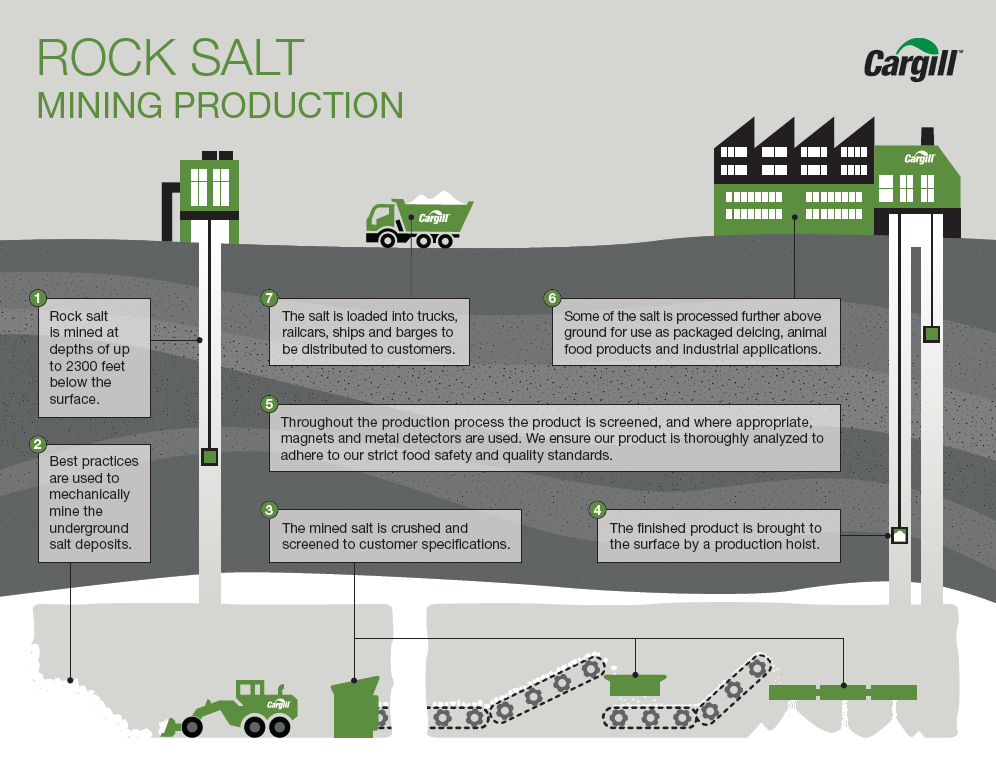 Solar Salt Production is the process in which naturally occurring salt water (from a sea, lake, etc.), is channeled into a series of shallow, interlocking ponds. Over time, the water moves through the sequence of ponds that allow evaporation of water to create brine solutions until the most saturated brines evaporate to form salt crystals. This production method produces high-quality, high-purity salt, ranging between 99.6% and 100% purity.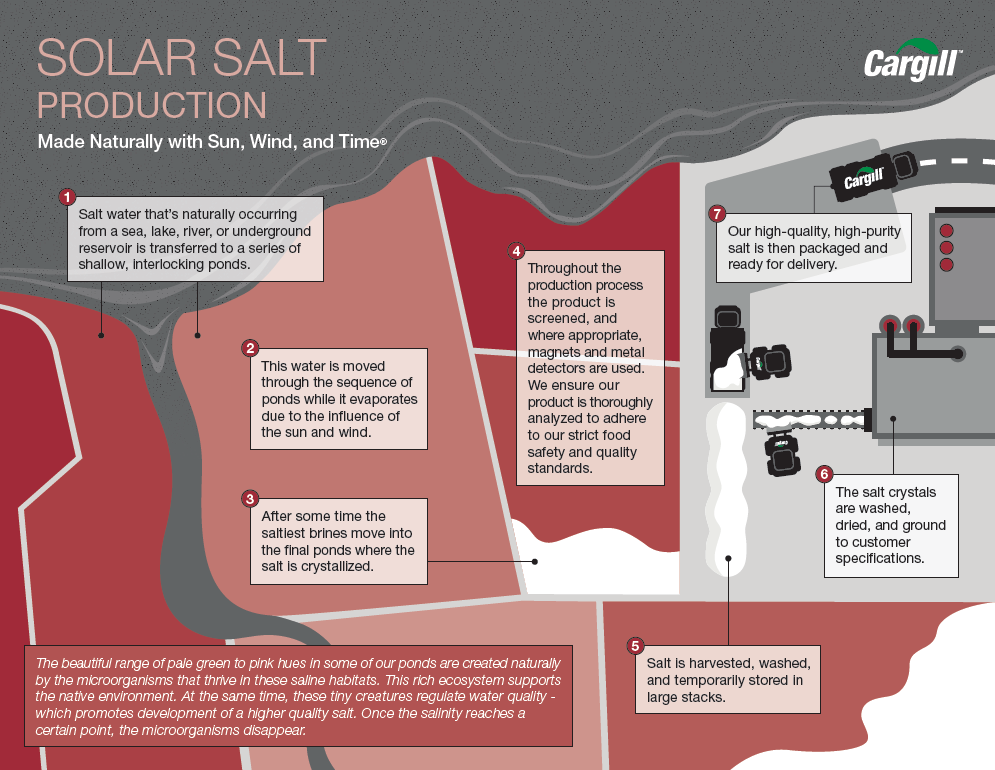 Evaporated Salt Production, otherwise referred to as "Solution Mining," describes the process of evaporating moisture from a manufactured brine to form salt crystals. Freshwater is injected into an underground salt deposit where it dissolves the salt into a saturated brine. This brine is then pumped back to the surface where it is boiled and evaporated to create salt crystals. This method of salt production is ideal for food-grade salt applications as it delivers high-quality, high-purity salt between 99.6% and 100% purity.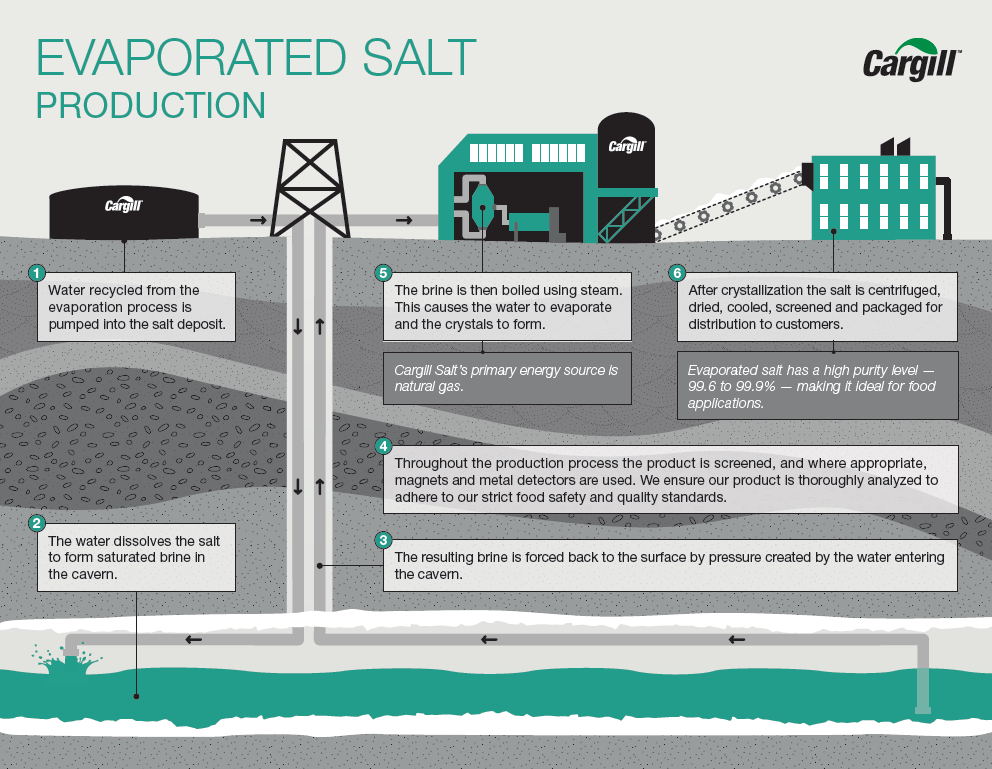 Cargill's Alberger® Salt proprietary production process results in a unique, hollow-shaped crystal that gives Alberger® Brand Flake Salt its superior characteristics. Alberger® Salt is produced initially using the Evaporated Salt Production process, followed by slower heating to create gentle agitation of the brine which forms distinctive hollow crystals. This exclusive method allows us to create high-quality, high-purity salt with increased surface area and low bulk density, presenting a measurable advantage in terms of blendability, adherence, solubility, and sensory benefits. Alberger® Flake Salts with their proprietary shape can also provide up tp 50% less sodium per gram compared to standard granulated salts, making them a simple sodium reduction solution.