CremoFLEX® A: The Volumizer
Our dedicated and knowledgeable Cargill experts offer CremoFLEX® A range to create light indulgent experiences with fluffier textures for tailormade bakery & confectionery applications
Our experts say
75% better whipping performance than standard laurics and non-laurics
Ternary product composition outperform binary blends with higher overrun and softer texture over time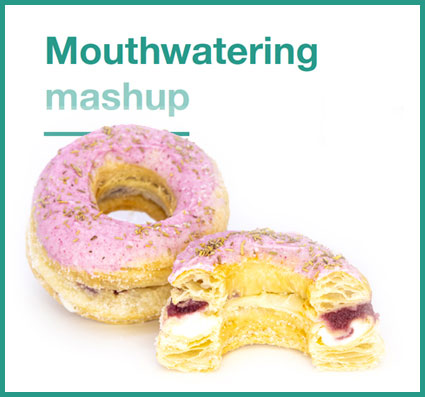 Mouthwatering mashup with CremoFLEX® A
Today's consumers place a high level of importance on experiences. In line with this trend, our developers created the concept for an indulgent savory hybrid product that truly stimulates the senses using CremoFLEX® A.
Request your recipe card to learn more!
What's in it for you?
Balanced addition of air enables fluffier fillings
Stable and softer foams
Lighter & smoother textures, increased volume, decreased viscosity, and lower density over time
Efficient capturing of air bubbles allows for a reduced fat content, and an improved nutri-score
Enables a reduced ingredient list and managed cost in use
Surround tender cream fillings with a crunchy texture, and maintain thru shelf-life
Use a variety of textures to balance sweetness, and reduce calories
Easily blend with sugar, dairy/plant-based powders, flavors, cocoa, light inclusions, and nut paste

Applications
Filled macarons, Mousse, Éclairs, Non-dairy whipped creams, Patisserie delights, Topped cupcakes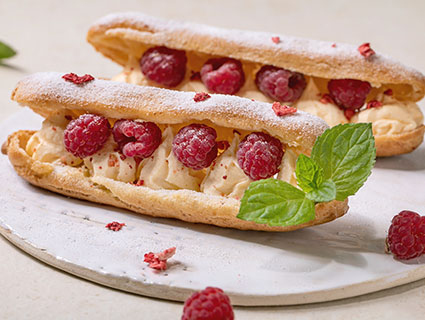 The Volumizer
Want to turn up the volume on your delicacies? Learn how CremoFLEX® A will let you create lighter & smoother textures and increased volume.
Click below to download the CremoFLEX® A brochure