Calorie & Sugar Reduction
Reformulation of foods and beverages to reduce levels of calories and/or sugar without sacrificing taste, appearance, physical and textural attributes, other nutritional and functional properties, while maintaining label friendliness is challenging. Besides bringing sweetness, sugars also have important nutritive, sensorial, physical and preservative properties.
For Cargill, having a wide portfolio of ingredients is extremely important. It's all about providing choice to our customers and ultimately, their consumers. Cargill offers many great sweetener options: see how our fructose syrup, polyols and stevia sweeteners can help food and beverage manufacturers achieve optimal taste and sweetness with reduced caloric value. It is expected that as from the second half of 2022, Cargill will also be able to deliver soluble corn & wheat fibers (Cargill™ soluble fiber) to our customers. These solutions may enable 30% sugar reduction, an improved nutritional profile and a "high in fiber" claim in several applications.*
As market requirements and consumer preferences change, we are driven to continuously innovate better-tasting, lower-calorie, more sustainable, and/or more cost-effective sweetener options.
* Subject and pursuant to the specific conditions for making the relevant claim as set out in Regulation (EC) No 1924/2006 for Nutrition and Health claims (eg. sugar reduction) and Nutri-Score (santepubliquefrance.fr) for the Nutri-score calculations referred in this document.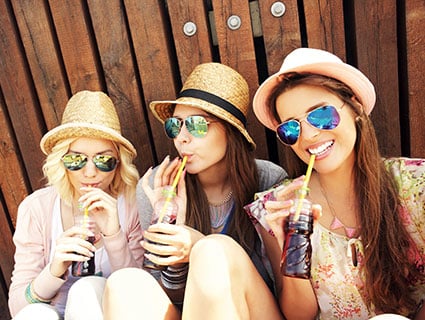 Sugar Reduction in Beverages
Sugar reduction is driving a new era of beverage innovation. Request our report to understand market drivers, key sugar thresholds and how Cargill's nature-derived solutions help you to deliver on-trend sugar reduction.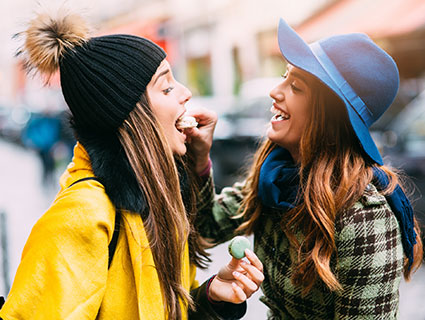 Sugar Reduction in Europe - A Sweet Challenge
Consumers are reevaluating their sugar consumption, creating ripples throughout the food and beverage industry, encouraging brands to rethink their sweetener choices.
DOWNLOAD our report for some valuable insights on sugar reduction.
In this section
At Cargill, we offer the broadest range of food energy options on the market.
Some Cargill products are only approved for use in certain geographies, end uses, and/or at certain usage levels. It is the customer's responsibility to determine, for a particular geography, that (i) the Cargill product, its use and usage levels, (ii) the customer's product and its use, and (iii) any claims made about the customer's product, all comply with applicable laws and regulations.