Where We Operate
Cargill owns and operates four palm plantations in Indonesia: PT Hindoli in South Sumatra; and PT Harapan Sawit Lestari, PT Indo Sawait Kekal and Poliplant in West Kalimantan. We operate 20 palm oil refineries in Malaysia, India, China, Brazil, Mexico, the U.S. and the European Union that purchase, refine and market palm oil products from our own and other plantations. We also purchase sustainable palm oil from independent smallholder farmers in Indonesia and Malaysia. As a trader of major commodities around the globe, we also are active in palm oil trading markets.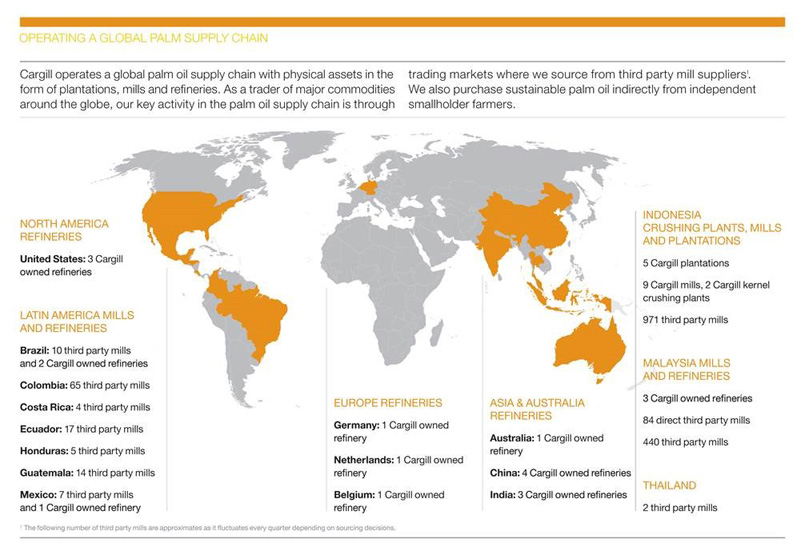 Poliplant Group Acquisition
At the end of 2014, Cargill acquired a palm oil plantation adjacent to our existing operation in West Kalimantan, Indonesia. As described in our April 2015 progress update, we are working with the environmental consultancy firm Daemeter to bring the new plantation in line with Cargill's high sustainability standards. The goal is to achieve certification by the Roundtable for Sustainable Palm Oil as soon as possible. As of August 2015, Daemeter continues conducting field assessments of the property's 50,000 hectares to identify HCS and HCV areas, which will remain off-limits for development.