Palm Oil Certification
Cargill has committed to building a 100 percent transparent, traceable and sustainable palm supply chain by 2020. As part of our Palm 2020 Roadmap, we actively pursue certification of our oil palm plantations under global and national sustainability standards, such as the Roundtable on Sustainable Palm Oil (RSPO), International Sustainability and Carbon Certification (ISCC), and Indonesian Sustainable Palm Oil (ISPO) in support of efforts to develop mechanisms for distinguishing sustainable palm oil products. Below is an overview of these various standards: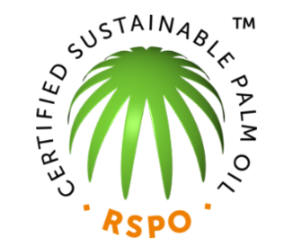 The RSPO is a global, multi-stakeholder initiative on sustainable palm oil, brings together organizations such as environmental and social NGOs, growers, manufacturers and retailers of palm oil products. It aims to promote the growth and use of sustainable oil palm products through credible global standards and the engagement of these stakeholders. Cargill endorses RSPO as the primary global sustainability standard for palm oil products, and we advance certification projects to increase sustainability across our plantations, adjacent smallholder land, and independent mills and smallholders.
ISCC is a certification scheme that promotes responsible farming by allowing sustainable products to be differentiated from non-sustainable ones, including greenhouse gas emissions at different stages of the value chain. It is approved by the EU to cover the EU Renewable Energy Directive (RED), which means that Cargill is able to provide palm oil intended for energy applications to customers who are working towards compliance with the RED.
In Indonesia, where our oil palm plantations are located, ISPO is the mandatory national standard applicable to palm oil growers in the country to ensure the sustainable production of palm oil.
Certification of Cargill's oil palm plantations
In 2009, Cargill's PT Hindoli oil palm plantation (Hindoli) in South Sumatra was among the first plantations in Indonesia to be RSPO-certified.
In 2010, 8,800 smallholder farmers at Hindoli, each owning 2 ha of land, became the world's first smallholders to be certified under the RSPO Guidance for Smallholders' Scheme. In 2011, these smallholders received just over US$87,000 in premiums for their RSPO-certified palm oil. In 2012, the smallholders received just over US$18,000 in premiums from Carrefour, following the purchase of 9,000 RSPO GreenPalm certificates under the Book and Claim supply chain model. (As of 1 January 2017, GreenPalm has been replaced with the RSPO PalmTrace system.)
Also in 2012, Hindoli smallholders under the Mukti Jaya cooperative received ISCC certification from the European Union (EU) for the sustainable production of palm oil for biofuels.
In 2013, Hindoli received ISPO certification from the Government of Indonesia. Also in 2013, our oil palm plantation in West Kalimantan, PT Harapan Sawit Lestari (HSL), received ISCC certification from the EU, covering its entire operations, including smallholder plantations managed by Cargill under the smallholder cooperative credit scheme, mills, and warehousing operations.
In 2014, HSL and the adjacent Cargill-owned oil palm plantation in West Kalimantan, PT Indo Sawit Kekal (ISK), received RSPO certification, covering all of their operations, including company-owned and smallholder cooperative-owned oil palm estates, and mills.
Also in 2014, Cargill assisted a cooperative called Tani Maju, comprising 45 independent smallholders in South Sumatra, to become RSPO certified, making them only the second independent smallholder cooperative in Indonesia to be certified sustainable.
In 2015, over 8,800 Hindoli smallholders received more than US$1 million and over 3,200 HSL smallholders received more than US$190,000 in combined RSPO and ISCC premiums for their sustainably produced palm oil.
In 2016, Cargill's PT Poliplant Sejahtera oil palm plantation became the first of the five plantations in West Kalimantan known as the Poliplant Group (acquired by Cargill in 2014) to be RSPO-certified, covering its mill operations as well as over 4,000 ha of company-owned estates. Also in 2016, HSL's palm kernel crushing plant received RSPO certification.
In 2017, PT Poliplant Sejahtera received ISPO certification from the Government of Indonesia, again becoming the first of Cargill's Poliplant Group of plantations to achieve this certification.