Palm Oil Roadmap
Our goals toward 2025 & 2030
Since the launch of our Policy on Sustainable Palm Oil in 2014, we have made solid progress toward our commitment to help ensure a traceable, transparent and sustainable palm oil supply chain. To guide our future actions, we have updated our KPIs* and developed a roadmap to help us address the complex challenges facing the palm sector and our planet with new 2025 and 2030 goals in the areas of Climate, Land & Water and People.
*The 2021 progress KPIs that we are reporting in our dashboard and 2021 palm oil sustainability report correspond with our previous roadmap. We will report progress against the 2025 roadmap starting in 2023.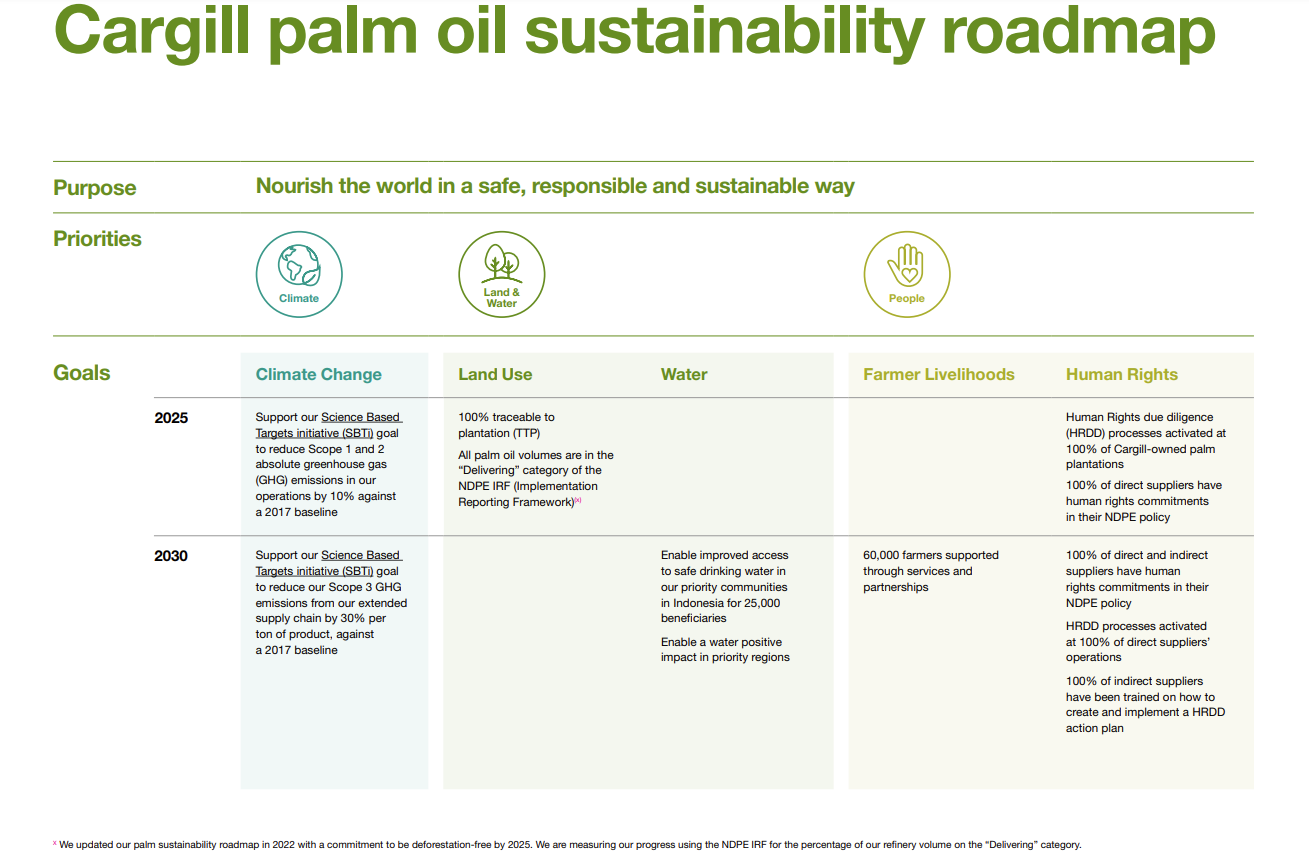 To learn more about our NDPE IRF goal, click here.