Digestive Health
Consumers are seeking simple ways through food and beverages to help maintain good digestive health. Cargill has a variety of ingredients that can be incorporated into formulations that do just that.
Cargill solutions for digestive health:
MaizeWise® whole grain corn products, such as corn flour, can directly replace existing ingredients, or blend with them, while helping deliver 100% whole grain nutrition. Product varieties include corn flour, corn meal and masa flour.
[North America]/[]
Cargill offers custom texturizing systems for a broad range of application categories from dairy, bakery and fruit prep to beverages, confectionery and convenience foods.
[North America]/[]
The Latest Strategies in Digestive Health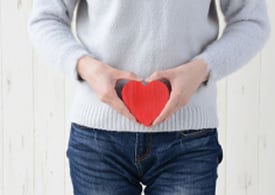 The digestive health market is booming – but increasing specificity and fragmentation can create hurdles for formulators.
Download
Some Cargill products are only approved for use in certain geographies, end uses, and/or at certain usage levels. It is the customer's responsibility to determine, for a particular geography, that (i) the Cargill product, its use and usage levels, (ii) the customer's product and its use, and (iii) any claims made about the customer's product, all comply with applicable laws and regulations.