Light Oils
Cargill Beauty offers a broad range of light oils for personal care applications, made from various botanical sources. Light in odor and color while remaining high performant in terms of oxidative stability, our oils can truly lift your formulations to the next level. Discover how Cargill's light oils can provide various functional benefits and the right sensorial profile.


Florasun™ 90
INCI: Helianthus Annuus (Sunflower) Seed Oil
Florasun 90 is a nature-derived triglyceride oil with superb oxidative stability and excellent emollient properties. The unprecedented resistance of Florasun 90 to rancidity is largely due to its high oleic acid content which represents 85-90% of the oil. By including this monounsaturated fatty acid and excluding high levels of polyunsaturates, exceptional oxidative stability is achieved without the presence of trans fatty acids.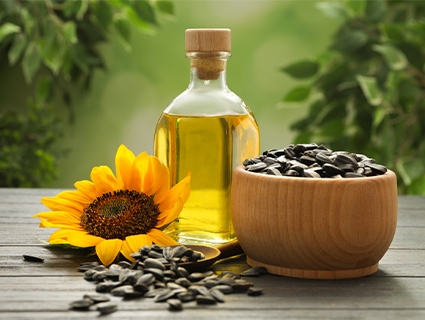 Floramac® Macadamia Oil Refined
INCI: Macadamia Integrifolia Seed Oil
Floramac Macadamia Oil Refined is pressed from the finest macadamia culls and contains high amounts of palmitoleic acid. This is a fatty acid that has a similar structure to the most prominent fatty acid found on human skin.

Product Data Sheet Safety Data Sheet


Floralipids® Moringa Oil Refined
INCI: Moringa Oleifera Seed Oil
Floralipids Moringa Oil Refined is an emollient that provides moisturization and a luxurious skin feel. This oil is an ideal for all applications especially those used to treat rough or dry skin. It is rich in oleic and behenic fatty acids.
Product Data Sheet Safety Data Sheet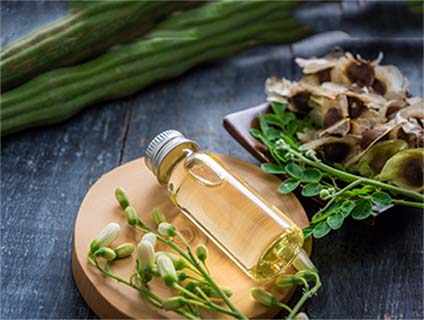 ISO 16128-1:2016 and ISO 16128-2:2017
Cosmos standard v3, June 2020
The responsibility of a vegan claim lies with the cosmetic manufacturer. Please consult your own legal or regulatory experts to ensure suitability of the product with your preferred standard.