The Cocoa Promise™
Making a positive difference in the cocoa sector
The Cargill Cocoa Promise™ is our commitment to farmers and their communities, enabling them to achieve better incomes and living standards while growing cocoa sustainably.
Our ambition is to accelerate progress towards a transparent global cocoa supply chain, to enable cocoa farmers and their communities to strengthen their socioeconomic resilience, and to deliver a sustainable supply of cocoa and chocolate products from bean to end-product.
Our commitment to a more sustainable cocoa sector
In 2017, we introduced five Sustainability Goals cementing our commitment to further improving farmer and community livelihoods. Our ambitions and targets under these Goals guide all our sustainability efforts.
Learn more about each Goal, our targets, and the impact we are making.
Third-party Certified Cocoa
Contributes to improving the sustainability of the cocoa sector
Third-party certification ensures cocoa is produced according to internationally recognized and independent standards for sustainable production through a set of requirements, regarding management aspects, farming practices, working conditions and the protection of the environment. The entire supply chain always needs to be certified in order to ensure traceability of the cocoa beans from the certified farm all the way to the manufacturer of consumer-end products.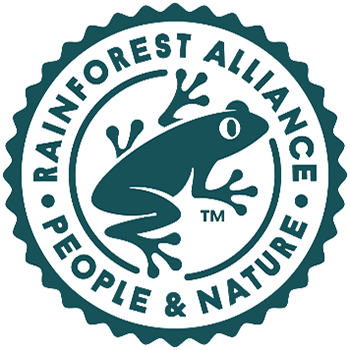 Cargill Beauty's sustainably sourced cocoa beans are certified against UTZ and the Rainforest Alliance's Standards, who merged in 2018 to form a new organization now simply called Rainforest Alliance.
Their main sustainability goals are mitigating and adapting to climate change, protecting the environment and preserving biodiversity.
Learn more about the new certification program here.