Starches
Starches are polysaccharide granules extracted from corn. Chemical treatments, hydroxypropyl substitution and phosphate crosslinking help avoid syneresis while increasing stability and resistance of starches in comparison to pH, high shear and temperature.

In formulation, starch granules swell to bring texturize and give your product a creaminess and pick up.

StarDesign™ Care
INCI: Hydroxypropyl Starch Phosphate
StarDesign™ Care texturizer is a biodegradable (according to OECD 301 B) thickening and consistency agent for creating creamy textures with a matte effect. Nature-derived from waxy corn, it is a cold processible thickener that can be used in applications including skin care, hair care, cleansers, color cosmetics, and deodorants.
Product Data Sheet Safety Data Sheet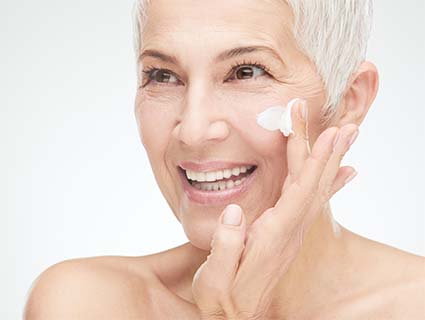 ISO 16128-1:2016 and ISO 16128-2:2017
The responsibility of a vegan claim lies with the cosmetic manufacturer. Please consult your own legal or regulatory experts to ensure suitability of the product with your preferred standard.
Cargill has not tested products in final OTC drug formulations. Compliance with FDA regulations is the responsibility of the customer.