Cooking Ingredients - Ready Meals
Cargill's ingredients and expertise help you deliver better cooking ingredients and ready meals people love.

From ideation to launch, our cooking ingredients and ready meals experts help you put our comprehensive ingredient portfolio, market knowledge, and deep technical expertise to work.

Learn more about how Cargill's insights can help you keep up with market trends and stay a step ahead of the competition. Our Ready Meals Insights Report gives you fresh data and insights to create in-demand ready meals in today's fast-paced marketplace.

We'll work side-by-side with you to solve complex challenges and create great-tasting, label-friendly meals. And with our reliable supply chains, you can scale, grow, and thrive.

Contact us today to learn more.

In this section
Featured Ingredient Categories by Region
Explore Applications
Ready Meals Ingredients - North America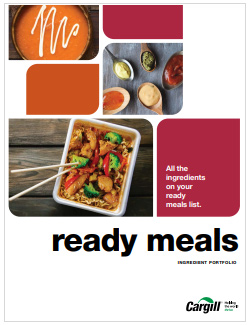 We have the ingredients you need for your ready meals formulations.
Download
New Nature of Convenience
Spending more time at home has re-shaped ideas about mealtime and the role of convenience foods. Tap into these strategies for rapid-prep success.
Download
The Versatility of Pectin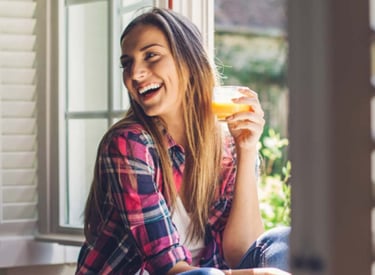 Pectin advancements spur new consumer-friendly product innovations.
Download
Some Cargill products are only approved for use in certain geographies, end uses, and/or at certain usage levels. It is the customer's responsibility to determine, for a particular geography, that (i) the Cargill product, its use and usage levels, (ii) the customer's product and its use, and (iii) any claims made about the customer's product, all comply with applicable laws and regulations.