Discover the ingredient: Carrageenan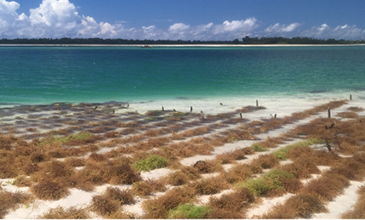 Carrageenans are extracted from red seaweed by using a gentle and environmentally-friendly process in France. They are made of natural polysaccharides with sulfated galactose units that can be classified into three main families: Iota, Lambda and Kappa. Depending on the grade, carrageenans are thickening and/or gelling agents that can be used in a broad range of personal care applications.
The story behind carrageenans is a unique one. From working with farmers on the sustainable sourcing of red seaweeds to the creation of formulations and applications in the personal care lab. Discover the story behind carrageenans in the first episode of our "Discover the ingredient" video series.