The remarkable story of scleroglucan
A multi-talented texturizer for personal care applications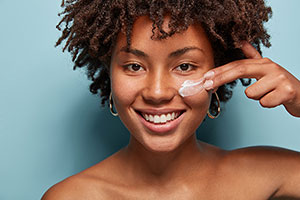 Scleroglucan is a unique texturizer for cosmetic applications. However, its history is quite remarkable, as the ingredient was initially used for other applications. So what is Scleroglucan actually? To start with a bit of chemistry wizz, scleroglucan is a general term used to designate a class of glucans of similar structure (a.k.a. a polysaccharide) produced by biofermentation of sugars by fungi, especially those of the genus Sclerotium rolfsii. The commercial product is termed scleroglucan. Interest in this polysaccharide was first aroused by Halleck of The Pillsbury Company, who is responsible for its initial development.
Pillsbury Co. introduced scleroglucan in the market under the trade name Polytran®, and in 1976 it was commercialized by CECA S.E. (France) under the name Biopolymer CS®. Subsequently, Satia, a division of Mero-Rousselot (France), produced scleroglucan under the trade name of Actigum CS6®. Sanofi Bio-Industries (Carentan, France), which obtained the rights from Satia and CECA, were the main scleroglucan producers, trading scleroglucan under the commercial names Polytran® and Actigum®, respectively. Sanofi Bio-Industries were acquired by Degussa Food Ingredients (Germany) in 1995, who manufactured scleroglucan under the brand name Actigum™ CS. In 2006, Cargill acquired Degussa Food Ingredients and continued trading scleroglucan under the same brand name.
The initial application of scleroglucan was in oil recovery where it showed greater efficiency and stability than xanthan over a wide range of temperature and pH. In oil recovery, scleroglucan increases the viscosity, and hence the hydraulic pressure of (sea) water or brine used to extract oil. It was also used to thicken drilling muds and completion fluids.
Presently, the nature-derived* biopolymer scleroglucan has shifted to more premium application categories. Thanks to its behavioral properties and due to the fact that it's a nature-derived* ingredient, obtained through the biofermentation of sugar (a process with minimal environmental impact) and readily biodegradable, it did grab the attention of the personal care industry.
Benoit Verdu, sales manager Cargill Beauty: Scleroglucan has the particularity to be non-ionic compared to xanthan gum (the main competitor) so it can be used in any formulation type with anionic or cationic ingredients. Compared to xanthan gum it is also less stringy and less sticky. Scleroglucan is particularly interesting for personal care applications as it can be used as an alternative to synthetic acrylates for suspension capacity in low viscosity formulations.
Actigum™ CS11 QD
Actigum™ CS11 QD is a nature-derived* alternative to synthetic polymers, which improves the naturality index of personal care products while bringing a unique sensory signature and consistency to the formula. Actigum™ CS11 QD improves the smoothness 2min after application, compared to an emulsion with a synthetic polymer. This smoothness is increasing compared to just after application.
Actigum™ VSX20
In addition to scleroglucan, Cargill also developed Actigum™ VSX20, which is a combination of scleroglucan an xanthan gum. Benoit Verdu: The synergy of those 2 nature-derived* polymers provides enhanced functional benefits:
A high yield value resulting in good suspending properties
A higher viscosity than what can be obtained with the individual ingredients at the same dosage
In toiletries or hair care formulations, Actigum™ VSX 20 allows personal care manufacturers to formulate the silky texture of gel, making it perfectly soft and extremely shiny with a pleasant after-feel.
Scleroglucan really has amazing textural properties and it perfectly fits with the growing demand for nature-derived* personal care ingredients. Hence, it's the perfect fit for personal care manufacturers that want to reformulate their products with a nature-derived* texturizer, Benoit Verdu concludes.

Actigum™ - a performant and versatile texturizer
Texture design:
Broad palette of textures : from fluid to cream gel
Unique sensorial feeling & Easy to apply
High transparency
Broad compatibility & highly stable:
With electrolytes, surfactants & preservatives
Cold and hot processable
Stable at pH 2 - 12
Ultra functional:
Superior yield value : stabilizers of suspensions & for emulsions
Fast spreading thickener
Versatile sprayability
Sustainability:
Renewable and non-GM Feedstock source**
Processed through bio fermentation (white biotech)
Ecocert/Cosmos
*according to ISO 16128
**No GMO-labelling is required for this product according to EC Regulation No 1829/2003 and 1830/2003.