Discover the benefits of BotaniButter™
The new 100% Derived Natural1 creamy wax emollient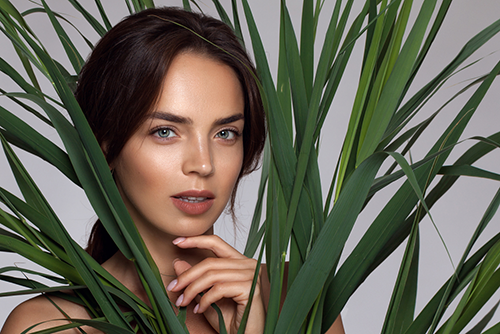 When it comes to choosing skin care products, sensory is the number one attribute that drives consumers' purchase decisions2. As a formulator, it's therefore key to carefully select the emollients that will form the basis of the sensorial profile of your product. With BotaniButter™, Cargill Beauty now offers a unique, 100% derived natural creamy wax emollient that features an elegant sensory experience, both at application and at dry down, that will make your products feel amazing.
Derived from botanical sources of palm, mustard and rapeseed, BotaniButter™ (INCI: Behenyl/Oleyl Behenate/Oleate Esters) provides a rich texture in formulations from creams to light lotions, with a smooth application. The unique melting point of BotaniButter™, just above skin temperature, allows it to melt immediately after application, resulting in a soft skin with a pleasant film, without leaving a waxy dry feel on the skin.
For lip balms and lipsticks, BotaniButter™ can provide appropriate payout without losing the stick strength when incorporated with wax materials. Due to its unique melting point, BotaniButter™ provides a pleasant shine on lips after application.

The global expansion of natural
Silicone waxes have long been used for the silky softness and smooth skin emolliency that they provide to skin care, body and color cosmetic formulations. However, consumers increasingly are demanding natural and organic ingredients in their skincare products (Researchdive, 2023). And, according to Mintel, sustainability claims are growing in importance in facial skincare specifically, as younger consumers are increasingly making purchase choices based on brands' sustainability credentials.
BotaniButter™ is a natural alternative to some silicone waxes that provide comparable sensory and textural attributes3, with the additional benefits of increased skin hydration (as shown in the study below) and improved stability profile as compared to the silicone wax benchmark. Being 100% Derived Natural (according to ISO 160128), vegan suitable4, inherently biodegradable5 and RSPO certified, it meets consumer demand for plant-based cosmetic ingredients.

Skin Barrier Support
According to WSGN, increased awareness of skin health sees consumers become more educated on modern skincare problems due to external aggressors and overuse of active ingredients. And, over the past 12 months, global Google Trends search 'how to strengthen skin barrier' has risen by 120%.6
BotaniButter™ enhances skin hydration and helps to support skin barrier health. Studies show it can reduce the appearance of redness associated with skin irritation. These skin care benefits, together with a sensory profile similar to silicone wax, make BotaniButter™ an excellent choice for a variety of applications.
An in vivo study on clinical evaluation of BotaniButter™ in a lotion on 18 female subjects showed that BotaniButter™ increased skin hydration significantly better than the vehicle. A lotion containing 4% of BotaniButter™ even increased skin hydration 37% better than a lotion with 5% petrolatum, 4 hours post application.
Another in vivo study on the clinical evaluation of skin barrier protection (i.e. prevent increases in trans epidermal water loss (TEWL) caused by disruption) on a panel of 17 male and female subjects showed that a lotion containing 2% BotaniButter™ improved TEWL more than 9 times than the vehicle (p<0.05) and performed similarly to 5% petrolatum. Furthermore, the lotion containing 2% BotaniButter™ improved skin barrier recovery up to 1.6 times better than the vehicle (p<0.05) and performed similarly to 5% petrolatum.
Last, but not least, a clinical evaluation of skin barrier recovery and appearance of erythema in irritated skin of BotaniButter™ in a lotion on a panel of 14 male and female subjects showed that the lotion containing 2% BotaniButter™ improved skin barrier recovery (p<0.05) up to 103% better than the vehicle, and up to 71% better than bisabolol and The lotion containing 2% BotaniButter™ reduced the appearance of skin redness up to 119% better than the vehicle (p<0.05) and similarly to bisabolol.
Feel inspired?
Interested to explore the versatility, sensory and benefits of BotaniButter™? Our applications team has developed a range of formulations that showcase the different talents of BotaniButter™. Download them here and discover the uniqueness of BotaniButter™.
1. ISO 16128-1:2016 and ISO 16128-2:2017- International Organization for Standardization - Guidelines on technical definitions and criteria for natural and organic cosmetic ingredients —first edition: 2016.
2. Cosmetic Formulations: principles & practice. Heather A.E. Benson et.al, 2019
3. Sensory Profile n=25 females in three different studies using two formulations per study (Simple Lotions, Facial Lotion, Facial Cream).
4. The responsibility of a vegan claim lies with the cosmetic manufacturer. Please consult your own legal or regulatory experts to ensure suitability of the product with your preferred standard
5. BotaniButter product when tested was found to be readily biodegradable according to OECD 301F
6. WSGN.com: Buyers' Briefing A/W 23/24: Skincare - WGSN Beauty: Barrier Repair: Strengthening Skincare