Safer and better for the planet
As an ultimately1 and readily2 biodegradable transformer oil with best-in-class properties, FR3® fluid minimizes environmental impact in ways that mineral oil never will. Not only is it much safer for the planet, but it can also be much easier on your budget when it comes to spill remediation.
FR3 fluid's superior environmental benefits can help you both meet sustainability goals AND potentially gain significant cost savings—without having to compromise on either. Get FR3 fluid details.

Talk with an Expert
Keeping people, plants, and the planet safer
Oil spills from mineral-oil-filled transformers can result from a number of different events including catastrophic failures with explosions, fires, and spillage; leaks due to corrosion and exposure to inclement weather; and accidents where transformers are damaged. When these kinds of incidents occur, utilities and emergency departments scramble to keep the transformer oil from causing harm to the surrounding ecosystem. Unfortunately, environmental damage can still occur, since mineral oil is toxic and its biodegradation is very slow.
Toxic in soil and water and not readily biodegradable, mineral oil is an environmental contaminant. When used in transformers, it requires complex and costly containment systems, as well as potentially expensive cleanup efforts when the oil spills or leaks into the ground and water. It may require hazardous waste removal. These are just some of the consequences of failing to use a biodegradable transformer oil.
Using biobased FR3 fluid—developed purposefully to provide superior performance and reliability AND to minimize health and environment risk—dramatically reduces the chance of environmental harm. And containment systems can be simplified while cleanup costs can also be much less than those required when dealing with mineral oil.
FR3 fluid biodegradability facts
FR3 fluid's physical and chemical properties provide environmental benefits that are superior to mineral oil.
| Attribute | Results | Methods |
| --- | --- | --- |
| Ultimate aquatic biodegradation | >99% in 28 days | EPA OPPTS 835.3100 |
| Ready Biodegradation | > 99% | EPA OPPTS 835.3110 or OECD 301 |
| Acute aquatic toxicity | Nontoxic | OECD 202 and 203 |
| Acute oral toxicity | Nontoxic | OECD 420 |
| Biobased material content | > 95% | USDA Biopreferred Program |
| Total life cycle carbon footprint | Carbon neutral | Dept. of Commerce NIST BEES V4.0 |
| Overall environmental impact | 1/4th the impact of mineral oil | Dept. of Commerce NIST BEES V4.0 |
As a natural ester dielectric fluid, FR3 fluid is derived from vegetable oil (>95%)—a 100% renewable resource—and is reclaimable and recyclable. It contains no petroleum, halogens, silicones, or sulfurs.
Nonhazardous3 as well as nontoxic in soil and water, FR3 fluid's ready biodegradation means that it biodegrades in less than 28 days. Biobased remediation (i.e., the use of natural processes such as the use of microbes that live in soil and groundwater, to clean up environmental spills) is frequently an effective option in case of an FR3 fluid spill. Bioremediation typically does not require the kind of equipment and labor required by other remediation methods, just time for nature to do the work, and so is therefore less expensive.

Aerobic aquatic biodegradation graph EPA test OPPTS 835.3100

What this all means
Using FR3 fluid in your power or distribution transformers helps you:
Have peace of mind when placing your transformers in environmentally sensitive areas AND elsewhere.
Avoid expensive remediation (equipment and labor).
Gain cost savings from installing simpler containment systems.
Build your reputation as an environmentally friendly organization.
Get carbon credits.
Find out how using FR3 fluid positively effects total cost of ownership.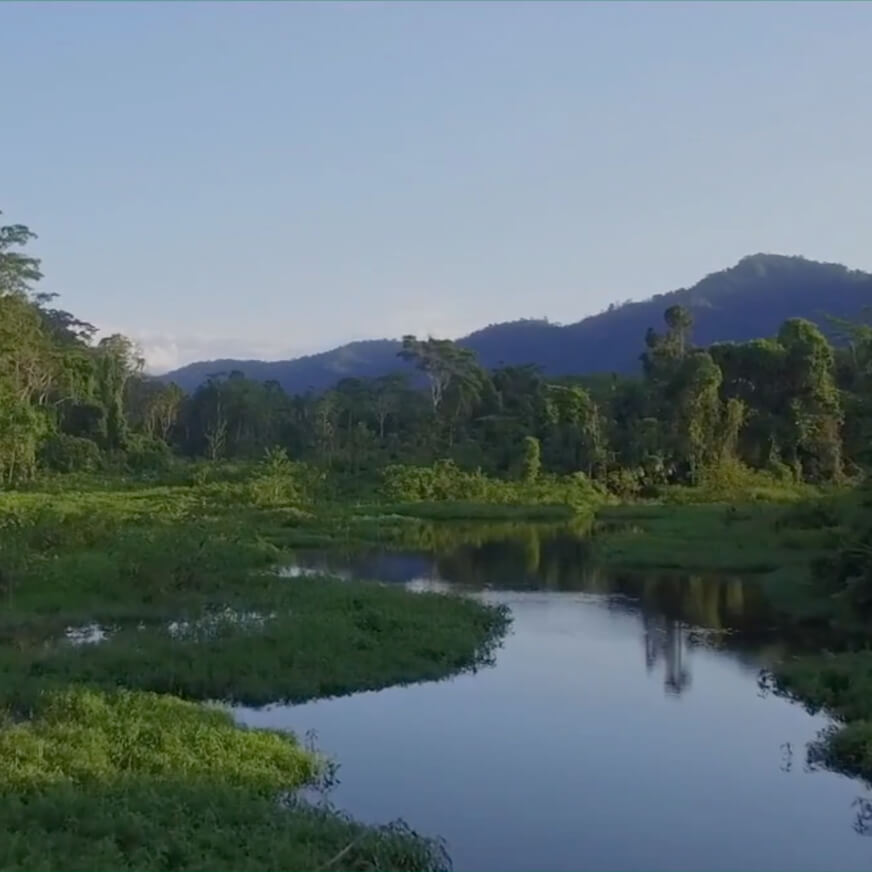 "Eletronorte understands that it has oils [in the environmentally sensitive Amazon region of Brazil] that… are biodegradable, without environmental impact in case of an accident in the water table, groundwater flow. Eletronorte certainly will prioritize [using FR3 fluid], as we are already doing."
Antonio Coimbra, Civil Engineer, Superintendent, Eletronorte
1. According to OECD 301 B and Environmental Protection Agency (EPA) OPPTS 835.3110
2. According to EPA OPPTS 835.3100.
3. According to GHS, the Globally Harmonized System of Classification and Labeling of Chemicals.
The products and services described on this website may not be available in all jurisdictions or to all persons.