Dairy Supply Chain Solutions
Trusted Dairy Supply Chain Advisors
For more than 150 years Cargill has been a global leader in the food supply chain. Our expertise starts in the field where crops are grown, expands at the farm level where those crops are fed to cows, and continues on the processing side where we help our customer's develop differentiated products for the consumer. Let our team of dairy experts advise on your supply chain challenges and deliver the solutions you need to innovate and drive sales.
Unsurpassed dairy expertise and proprietary technologies:
Nearly a decade of consulting on dairy supply chain solutions and innovations
500+ research and development professionals, 200+ of who are PhD's
15 state-of-the-art innovation and application centers around the globe, equipped with unrivaled biological modeling to tailor solutions for animal performance
Cargill Nutrition System consisting of more than 2 million nutrient samples and the world's largest Near-Infra-Red Reflectance (NIR) feed database is the foundation for much of what we do
Customized Consulting to Meet Your Needs
Our Signature Dairy services allow you to determine what will make your dairy supply unique. From specifying fat and protein levels, to increasing key nutrients, creating your signature dairy supply starts with the cow. Cargill's been partnering with dairy farms to advance dairy cow health, production and sustainability through nutrition for more than a century. Our partner farms can deliver a signature dairy supply to:
Improve processing efficiencies by starting with the right milk profile
Explore differentiated nutrient levels for unique marketing claims
Connect your consumers with the dairy farm families helping supply the wholesome products they love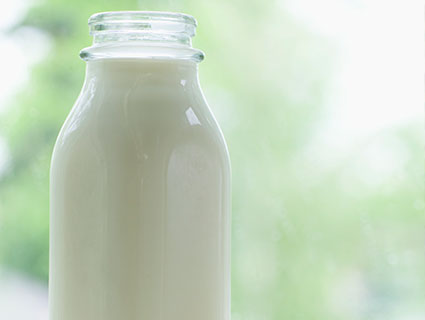 Our Systems Optimization service ensures your signature dairy supply is consistently delivered by routinely auditing farm practices and records to identify and address any issues at the farm level before they become a problem that could impact supply. Trust our team to help:
Work with your dairy farms to optimize efficiency and quality at the farm level, from improving health and comfort to implementing the newest technologies
Control quality at the farm level, so each and every load is consistent
Keep your production line running on schedule with high quality milk

Our Dairy Integrity™ services help align the values of your brand with the farms supplying your signature dairy supply. Our on-farm experts provide transparency and routinely evaluate your dairy farm suppliers in 8 critical integrity areas ranging from animal welfare and employee safety, to milk quality, traceability and overall dairy sustainability. Our expert dairy advisors provide transparency needed to:
Confirm your dairy farm suppliers are above industry standards for animal welfare and environmental sustainability certifications
Establish protocols and standard operating procedures for improving any critical integrity area, so they can meet certification requirements and mitigate potential risks to quality control
Assess dairy management practices to identify opportunities for improvement. Prescribe and implement training and development programs
Our Cargill Risk Management (CRM) service has been providing customized tools to dairy buyers and risk managers since 1994. By identifying commodity price exposure and tailoring customized products, CRM strives to mitigate price risk and:
Collaborate with producers, consumers, merchants and investors of commodities to navigate market volatility and mitigate price risk
Protect operating margins and build market share
Provide tailored price risk management products in over 70 global commodity markets
Schedule a consultation with the Cargill Dairy Enterprise Group today.