Lecithin for Sweet Bakery
Today's consumers feel more and more empowered to decide what is healthy for them, and increasingly rely on ingredient labels to make decisions in which products they do or do not want. This has led to the proliferation of organic, plant-based and other label-friendly claims in bakery products.
In addition, manufacturers are increasing the use of health claims like gluten-free or allergen-free on the front of pack, to make sure their products stand out even more.
Cargill can help sweet bakery manufacturers replace artificial emulsifiers with familiar and well-perceived lecithin ingredients, without compromising on functionality.
Our lecithin products are nature-derived, plant-based, and suitable for organic certification.
Lecithin benefits
Replaces artificial emulsifiers
Organic options available
Helps to reduce fat
Enables Gluten free solutions
Improves eating experience
Using lecithin results in the homogenous distribution of the ingredients, even browning of the baking goods, less stickiness during processing and prolonged freshness among other benefits.
Our Offering
We offer a broad range of lecithin solutions that improve the processability and quality of different baked goods including batter-based products, dough-based products, snack bars and coated cereals.
Our lecithin solutions are derived from various botanical sources such as soy, sunflower and rapeseed. With our range of lecithin solutions, we give manufacturers the possibility to choose the type of lecithin and the botanical source that best answers their processing and labelling needs, without compromising functionality and quality.
| Product | Botanical Source | Key Attributes | Type |
| --- | --- | --- | --- |
| Lecimulthin®* | Soy, Sunflower or Rapeseed | Non-GMO, Sunflower and Rapeseed-based options do not require allergen declaration | De-oiled |
| Leciprime® | Soy, Sunflower | Non-GMO, Sunflower-based options do not require allergen declaration | Fluid |
| Emulfluid®* | Soy | Non-GMO | Fluid |
* also available in hydrolyzed form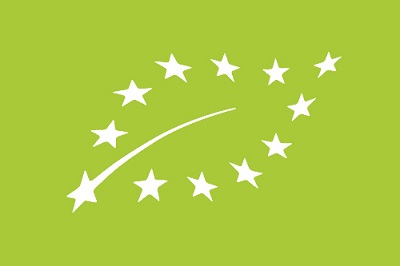 In the spotlight: Organic
Leciprime® Organic IP is our organic offering to respond to the growing demand from consumers for organic products.
Our organic lecithin is certified organic according to Article 29 (1) of Regulation (EC) No. 834/2007 and Regulation (EC) No. 889/2008.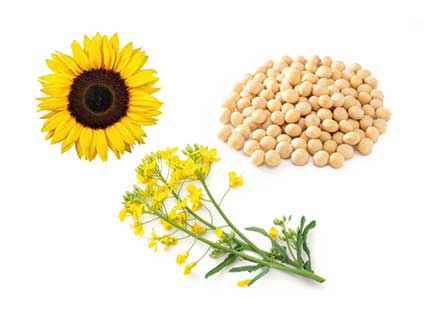 In the spotlight: De-oiled lecithin
Our lecithin range not only comes from different botanical sources, but also exists in different types. This allows us to offer the broadest processing flexibility to our customers.
Next to our fluid Leciprime® solutions, which would be typically used for dough and volume improvement, our de-oiled Lecimulthin® solutions can be used in blends and dry mixes.
Neutral flavor & color
Powder (granule) form – ease of use
Dispersible in water
Soluble in oil / fat
Low dosage rate
User friendly package – easy disposal
Why choose Cargill Lecithin?

Unmatched portfolio breadth of lecithin-based solutions
Unmatched raw material sourcing capabilities ensuring quality and sustainable supplies across various botanical sources
Unmatched portfolio breadth across core bakery ingredients
A wide offer covering sweetness solutions, texturizers, oils, cocoa & chocolate, wheat gluten, proteins, etc.
Leveraging Cargill's Expertise & Global Scale
World class application and R&D knowledge transforming customer needs in product solutions
Global presence and awareness of regulatory needs/changes
Expanding customer relationships and contacts points with identified business cases, and a thorough understanding of various customers' needs, pains and gains
Some Cargill products are only approved for use in certain geographies, end uses, and/or at certain usage levels. It is the customer's responsibility to determine, for a particular geography, that (i) the Cargill product, its use and usage levels, (ii) the customer's product and its use, and (iii) any claims made about the customer's product, all comply with applicable laws and regulations.