Seaweed Powder
Seaweed has a long history of being used as food, most notably in Asian countries. In Europe, one example of the traditional use of seaweed as food is Irish Moss, which is used to make a pudding by boiling it in milk and straining it, before adding sugar and different flavorings. In recent years, consumers' favorable perception of seaweed has been reinforced as it is being hailed a highly nutritious food, thanks to the many healthy nutrients it contains.
WavePure® consists of a range of seaweed powders that are based on different seaweeds. It comes in powder form and is obtained without chemical modification, is compliant with food safety standards and delivers constant quality. It is a unique ingredient, neutral in taste and color, allowing for simple and familiar labeling.
More information
Processing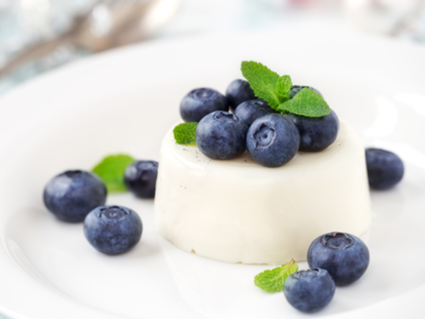 Introducing WavePure® ADG Series
Our WavePure® ADG series is a food ingredient solution, based on Gracilaria seaweed, for use in Gelled Dairy Desserts.
Some Cargill products are only approved for use in certain geographies, end uses, and/or at certain usage levels. It is the customer's responsibility to determine, for a particular geography, that (i) the Cargill product, its use and usage levels, (ii) the customer's product and its use, and (iii) any claims made about the customer's product, all comply with applicable laws and regulations.