About Us
Headquartered in North Olmsted, Ohio, Cargill Deicing Technology (CDT) has been a premier deicing solutions provider in North America since 1997. With operating facilities that are strategically placed across North America, we strive to provide our customers with deicing solutions that save lives, enhance commerce and reduce environmental impact.
More than a salt company…A Solutions Provider
We strive to be more than a vendor. We strive to be a company you can depend on to deliver cost effective, environmentally conscious, high performing products. We understand the importance of keeping roads safe in winter and we understand it cannot come at the expense of the environment.
Through collaboration with our customers and a commitment to research and development, we are developing products and services that help keep North America moving in winter times in a manner that is best for the end users of our technologies and Mother Nature.
Questions About Deicing. Ask Dr. Scott.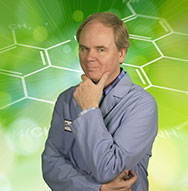 With over 20 years of research experience with deicers, Dr. Scott is ready to answer your most pressing questions about winter maintenance.