Find the right milk chocolate for your application
Chocolate is multi-functional. Will you be using it to decorate a product, be included within another product or melted into different shapes?
Milk chocolate shapes and formats for different processes and applications
Melting
Cargill offers several chocolates for remelting applications, including liquid, Easy-melt galets, buttons and blocks.
Liquid
Galets (Easy-melts)
Buttons
Blocks naked

Decoration
Desserts, pastries and other products can be given a special touch with our ready-to-use premium quality chocolate available in blocks for shaving, flakes, paillettes or splinters.
Flakes
Splinters
Paillettes

Inclusion
Pastries and ice creams are elevated with the inclusion of our mouthwatering chocolate, available as chunks, chips, drops and sticks.
Drops vibrated
Drops non-vibrated
Chunks
Sticks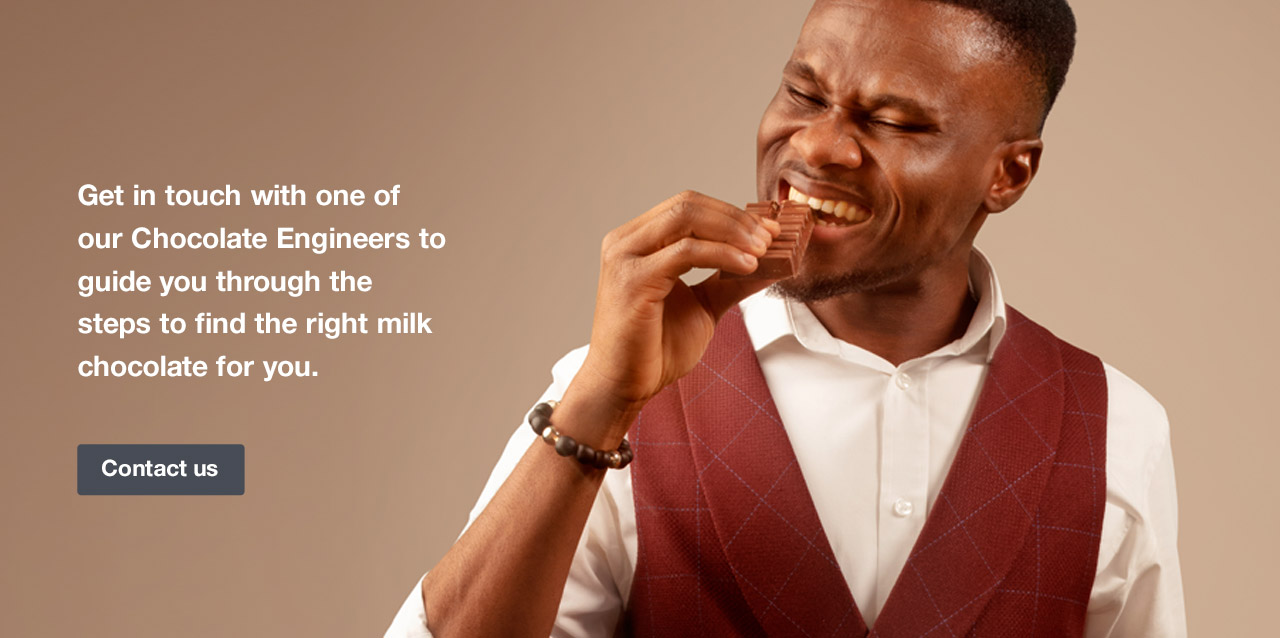 Start your search with a different need
Some Cargill products are only approved for use in certain geographies, end uses, and/or at certain usage levels. It is the customer's responsibility to determine, for a particular geography, that (i) the Cargill product, its use and usage levels, (ii) the customer's product and its use, and (iii) any claims made about the customer's product, all comply with applicable laws and regulations.