Trend expertise for your new product development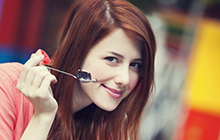 Textures are a key point of differentiation for your competitive market, and Cargill has the trend insights and product expertise to help you gain an advantage in this growing specialty area.
Sustainable fillings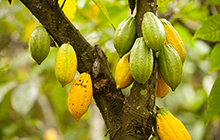 Today's consumer has a strong interest in where their products come from and how they are produced. Give them added assurance with our fillings made from using RSPO-certified palm oil as well as sunflower lecithin, a non-genetically modified alternative to soy lecithin.
Fillings
A wide range of fillings to satisfy all your consumers' cravings are waiting to be explored
Seize your opportunities to boost sales with exciting new product development helped by the endless supply of fillings options that can be created by Cargill. In creating a product from scratch or adding a new dimension, your product range will be enhanced by our innovation, capabilities and expertise.
Colour, flavour and texture to meet your chocolaty needs
The most popular flavor for consumers, chocolate, is at the core of Cargill's expertise in fillings and can be tailored in a variety of ways to suit your needs:
Colour - from light to extremely dark
Flavour - from traditional chocolate, fine hazelnut to any fruit or gourmet flavor and from sugary sweet to extremely bitter
Texture - from soft and melting to very firm, a wide range of mouthfeel experiences are available
Taste
You can create a number of tastes using different kinds of hazelnut pastes and flavors - including a great tasting organic hazelnut filling. Other popular flavors include vanilla, caramel, mocha and various fruit fillings. You can also achieve almost any taste profile using our wide range of milk and fat ingredients.
Texture as a trend
Texture is a key trend in the food industry, and to capitalize on it you can use our innovative and delicious fillings to delight curious consumers. Soft and smooth textures are continued favorites, while aerated and fizzy sensation fillings are increasingly becoming popular.
Health and wellness
The trend towards health and wellness continues to rise, and we can help you create endless opportunities to meet your consumers' needs.
Fillings for any application
Use our fillings for the cereal industry that maintain excellent liquidity – even after the extrusion process – to maximize your product development success

---

Forms and volumes to suit your needs
We can provide you with fillings in a variety of forms and volumes, in packaging, liquid, buckets and cartons of various sizes
Related links
To learn more about these tasty topics: