FlexFillings
Fulfilling your every wish
Discover how the Cargill Filling Engineers blend sensory science with the right ingredients for your ideal application.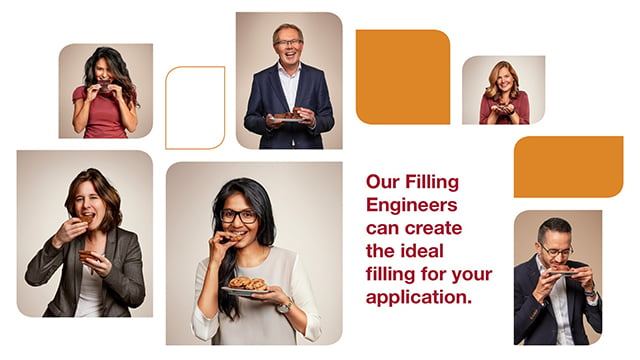 An unlimited menu of fillings for extensive confectionery and bakery application and beyond
The ability to blend sensory, nutritional and functional aspects
Customized fillings that are flexibly adaptable to suit your every need
Combined in-house expertise in both chocolate and oils & fats
Indulge your customers
Consumers' tastes are becoming increasingly indulgent and the demand for filling components that seduce the senses is on the rise. To meet this need, producers of chocolate confectionery, filled cereals and bakery products need the right expertise to blend textures, flavours and colours with more functional aspects like shelf-life, stability, tempering, nutritional requirements and allergy alternatives. That's where we step in.
Blending expertise and technology
After 10 years of development and fine-tuning, our Cargill colleagues working on oils & fats have released a range of specialty fats called CremoFLEX® that enable our Filling Engineers to design the perfect blended recipe for your specific needs.
Fulfilling your every need
The Cargill Filling Engineers are in the unique position of being expert in both chocolate and oils & fats. Their extensive knowledge offers a combined in-house capability to blend the optimal ingredients for your specific filling applications. They'll work closely with you to customize flexible applications that will fulfill all your and your customers' wishes.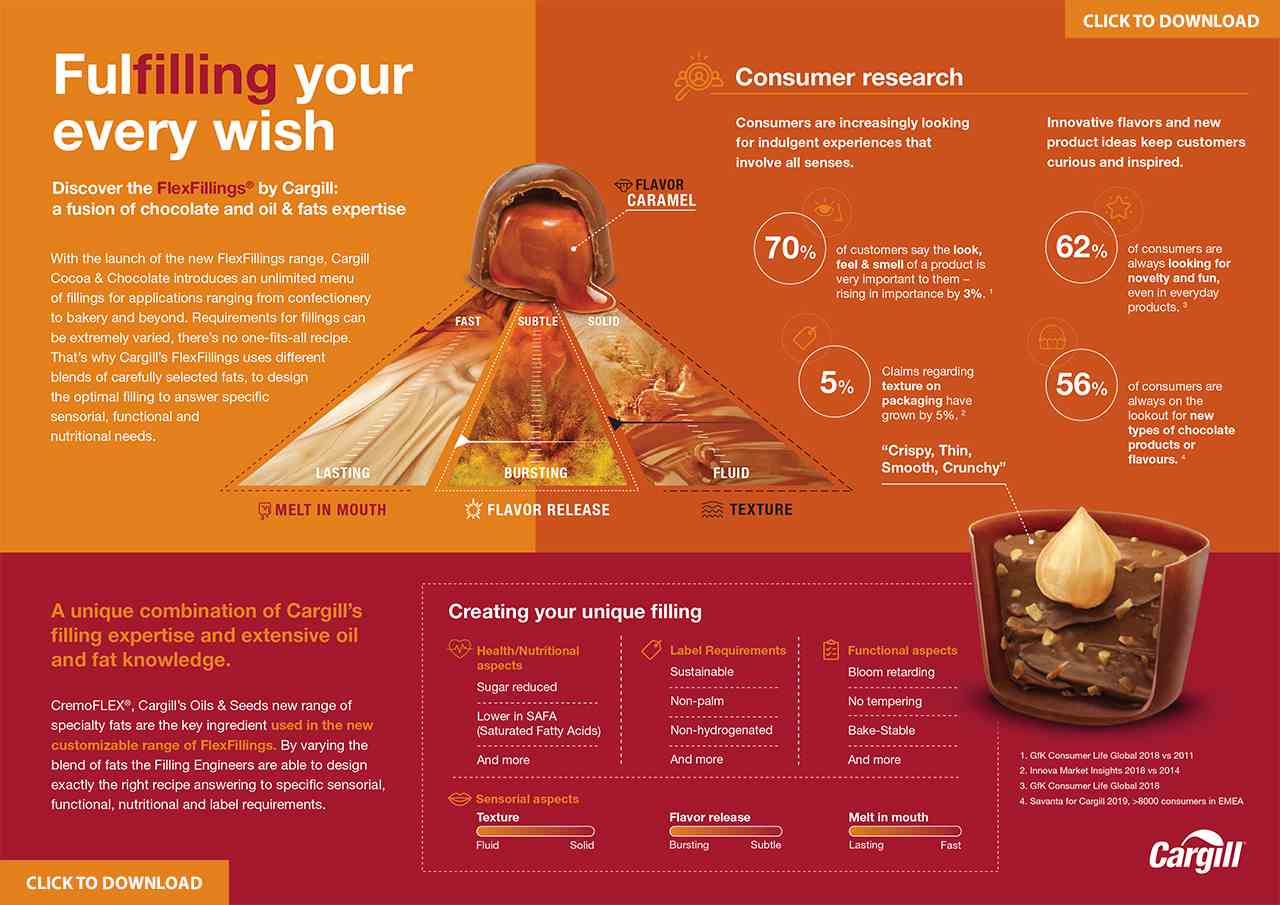 Contact our Filling Engineers
Take advantage of our Filling Engineers' unique knowledge and co-develop the perfect filling recipe for your confectionery, bakery or filled cereal product. Simply fill in and submit the contact form below and we'll be in touch.