Ambrosia® Chocolate

For over a century, Ambrosia - which translates to "Food of the Gods®" - has maintained its reputation of being an industry leader and expert resource in the chocolate market, delivering delicious products of the finest quality.
Through high quality and consistent performance, Ambrosia is home to a portfolio of items designed to, reliably and cost effectively, suit specific customer needs throughout a wide variety of applications. Today, the portfolio has expanded right along with our customer base, and stands tall as The Chocolate Resource, offering chips, chunks, coatings, and more.
Products
CHOCOLATE COATINGS
CONFECTIONERY COATINGS
CHOCOLATE DROPS
CONFECTIONERY DROPS
CHOCOLATE CHUNKS
ICE CREAM PRODUCTS
Foodservice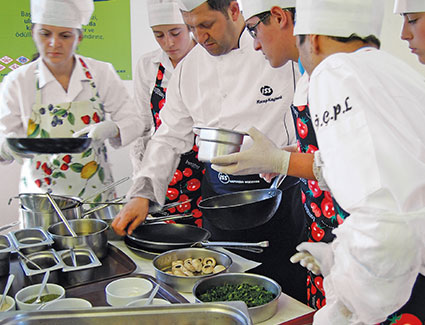 To stay competitive in today's foodservice industry, you need a partner who understands your business challenges – as well as the constantly changing tastes of your customer. Our trusted foodservice products can help your business thrive and grow, from better-for-you items that achieve nutrition goals, to indulgent items that build customer loyalty and frequency.
Some Cargill products are only approved for use in certain geographies, end uses, and/or at certain usage levels. It is the customer's responsibility to determine, for a particular geography, that (i) the Cargill product, its use and usage levels, (ii) the customer's product and its use, and (iii) any claims made about the customer's product, all comply with applicable laws and regulations.