Wilbur® Chocolate Retail Store
Visit our Wilbur Retail Store to learn more about our retail offerings!
Wilbur® Chocolate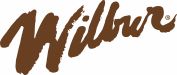 The story of Wilbur® is, in many ways, the story of American enterprise. Born at the height of the Industrial Revolution, the company began as a general confectionery manufacturer in 1865. As the business prospered, its focus narrowed, and in 1884, a new company was formed to specialize in the production – and perfection – of chocolate alone.
This decision has defined the Wilbur culture ever since. We are compelled by an unceasing drive to upgrade the quality of our products, improve the responsiveness of our service operations, and surpass the expectations of our customers.
Wilbur has long been praised for its exemplary chocolate products. Although the Wilbur Bud® is one of Wilbur Chocolate's best-known products, the primary focus of our business is the delivery of superior ingredients and solutions to customers in the confectionery, dairy, snack, and bakery industries.
Products
CHOCOLATE COATINGS
CONFECTIONERY COATINGS
CHOCOLATE DROPS
CONFECTIONERY DROPS
CHOCOLATE CHUNKS
CHOCOLATE LIQUOR
CHOCOLATE DUET™
ICE CREAM PRODUCTS
SPECIAL PRODUCTS
Some Cargill products are only approved for use in certain geographies, end uses, and/or at certain usage levels. It is the customer's responsibility to determine, for a particular geography, that (i) the Cargill product, its use and usage levels, (ii) the customer's product and its use, and (iii) any claims made about the customer's product, all comply with applicable laws and regulations.