Wilbur® Chocolate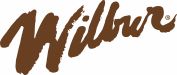 High-performing, quality American-style chocolate & compound building on the original recipes since 1884. Unceasing drive to upgrade quality, improve the responsiveness of our service...and surpass the expectations of our customers.
Our product offerings include:
Chocolate chunks
Chocolate coatings
Chocolate drops
Compound drops
Confectionery coatings
Ice cream coatings
Some Cargill products are only approved for use in certain geographies, end uses, and/or at certain usage levels. It is the customer's responsibility to determine, for a particular geography, that (i) the Cargill product, its use and usage levels, (ii) the customer's product and its use, and (iii) any claims made about the customer's product, all comply with applicable laws and regulations.