David Dines
Metals and Shipping
Risk Management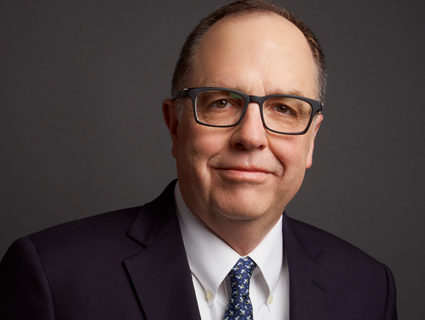 David Dines serves as a member of Cargill's Executive Team. He will assume the role of chief financial officer on December 1, 2018. As CFO, he will be responsible for economic strategy and forecasting, financial performance and investment, and timely and accurate reporting of consolidated financials. Dines is currently a member of Cargill's Commodity Risk Committee and Financial Risk Committee.
Dines has long held leadership positions at Cargill, beginning in 1994, when he helped launch a new Cargill business venture, Cargill Risk Management. He served as president of that business from 1999-2010, and again from 2017 until the present. Today, he also oversees Cargill Metals & Shipping. Dines previously served as leader for both the Cargill Financial Services and Energy, Transportation & Metals platforms.
Prior to joining Cargill, David was vice president at Bankers Trust Company where he spent nine years.
He currently sits on the board of directors for the Guthrie Theater in Minneapolis, Minn.
David graduated from Colorado College in 1982 with a bachelor's degree in economics.