David Dines
Energy, Transportation & Metals and Cargill Risk Management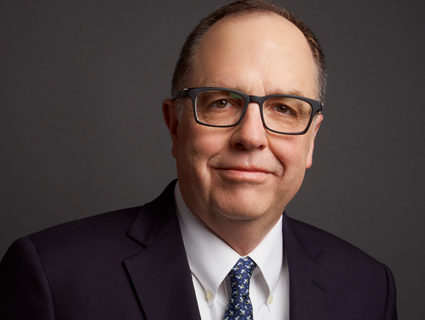 David Dines serves as a member of Cargill's Executive Team. He oversees the Energy, Transportation and Metals Enterprise as well as Cargill Risk Management. He is a member of Cargill's Commodity Risk Committee and Financial Risk Committee.
Mr. Dines joined Cargill in 1992, and in 1994, he was asked to help start Cargill Risk Management, a new business venture for Cargill. Cargill Risk Management provides risk management products to customers in the agriculture and energy markets. Dines was named president of Cargill Risk Management in 1999. From 2010-2013, Dines held a leadership role in Cargill's Tartan Program, a major corporate initiative to improve and standardize our key business processes and technology across Cargill. Prior to joining Cargill, Dines was vice president at Bankers Trust Company where he spent nine years.
Dines currently sits on the board of directors for the Guthrie Theater in Minneapolis.
Dines graduated from Colorado College in 1982 with a bachelor's degree in economics.