David MacLennan
Chairman and Chief Executive Officer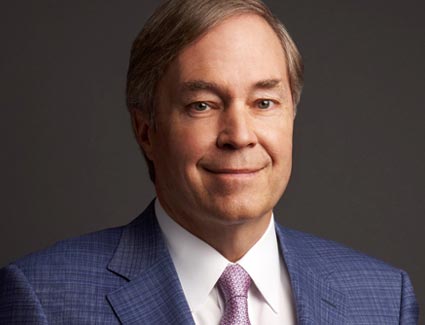 David W. MacLennan is chairman and chief executive officer of Cargill. He was elected to the Cargill Board of Directors in 2008 and previously served as chief financial officer and chief operating officer.
Joining Cargill in 1991, he has held management positions within the financial, risk management, energy, and animal protein platforms, living in both London and Geneva. Prior to joining Cargill, he worked in the futures and securities sector in Chicago, and was president of fixed income capital markets at USBancorp Piper Jaffray.
Outside of Cargill, MacLennan serves on the boards of Ecolab, the Minnesota Business Partnership, as Chairman, the National Association of Manufacturers and the U.S.-China Business Council. He has served on several corporate and non-profit boards, with a focus on the needs of under-privileged youth and access to education. He holds a bachelor's degree in English from Amherst College and an M.B.A. in finance from the University of Chicago.