David MacLennan
Board Chair and Chief Executive Officer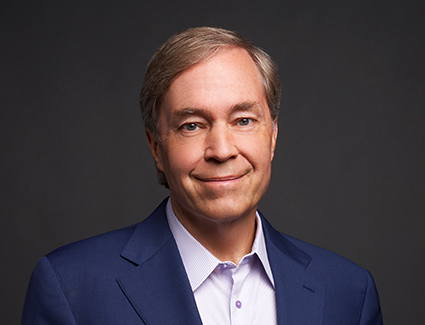 Dave MacLennan has served as chief executive officer of Cargill since 2013. He is the 9th CEO since Cargill was founded in 1865.
He began his Cargill career in 1991 in Cargill's Financial Markets Division in Cargill's Minneapolis and London offices. He later moved to Geneva to head Cargill Energy and then worked in Cargill Protein and Food Ingredients before becoming Chief Financial Officer in 2008, and Chief Operating Officer in 2011.
Prior to joining Cargill, he began his career as a runner, phone clerk, and risk manager in the futures and securities sector in Chicago. He was a member of the Chicago Board of Trade and Board of Options Exchange, and later in his career, president of fixed income capital markets at USBancorp Piper Jaffray in Minneapolis.
MacLennan serves on the boards of Ecolab, Caterpillar, the Minnesota Business Partnership, Amherst College and on The Business Council's executive committee. His non-profit board service has included Youth Frontiers and College Possible, in support of his passion for the needs of under-privileged youth and access to education. He holds a bachelor's degree in English from Amherst College and an M.B.A. in finance from the University of Chicago.