LeighAnne Baker
Chief Human Resources Officer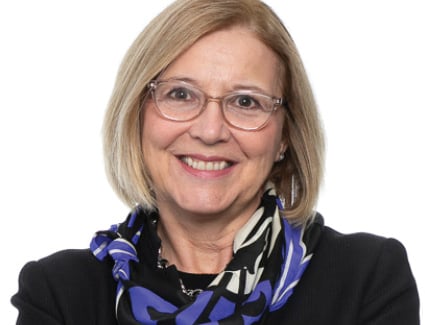 LeighAnne Baker is Cargill's principal architect of global human resources strategy and practices. She also serves as secretary of the Human Resources committee for Cargill's board of directors. The Human Resources team provides expertise on key leadership and organizational capabilities for Cargill's 155,000 employees across 70 countries.
Since joining Cargill in 2014, LeighAnne has led HR's transformation and reshaped its strategy and business model, including designing end-to-end processes, adopting new technology and increasing data discipline, and advancing Cargill's culture.
Prior to joining Cargill, LeighAnne served as executive vice president, chief human resources officer at Hertz Global Holdings. Under her leadership, Hertz rapidly became an award-winning employer of choice, with a culture focused on high performance and unmatched customer service.
Prior to Hertz, LeighAnne was senior vice president, global human resources for The Reynolds & Reynolds Company, a leading provider of automotive dealer management systems. She also led the human resources and organizational advancement activities for the global automotive business at The Timken Company. Prior to moving into human resources, she spent a majority of her career in business and strategy roles.
A well-known advocate for women in the c-suite, as well as on corporate boards, LeighAnne is a member of the International Women's Forum (New York and Minnesota) and serves as a mentor for their Fellows Program. She is active with Paradigm for Parity and was featured in the book, "Wisdom Warriors: Journeys Through Leadership and Life." She also serves on the board of directors of ABM Industries Incorporated.
LeighAnne graduated from Stanford University's Graduate School of Business where she was a Sloan Fellow and is currently a member of the Sloan Alumni Advisory Board. She holds a master's degree in management from Stanford, an MBA from Ashland University, and a bachelor's degree in mathematics from Capital University in Columbus, Ohio.
LeighAnne and her husband reside in the Minneapolis area. They have three adult children.