Care
Safeguarding farmed fish
Healthy farmed fish play a powerful role in the health of communities – and the environment. So we put fish welfare at the top of our agenda. We take time and care to develop fish nutrition that promotes and enhances the health and welfare of farmed fish. We're committed to educating our customers and working with them to make sure the fish in their care are managed to the highest standards.
The choices we make have far-reaching effects – so we ensure they're made mindfully. For example, we have removed antibiotics from aquatic feed to protect the future health of everyone on our planet, unless specifically needed to combat disease.
What it looks like in practice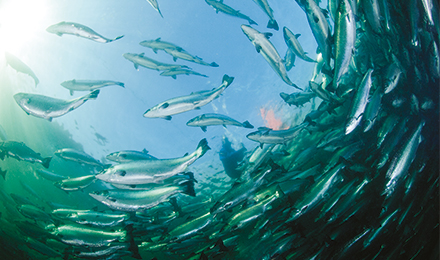 Putting fish welfare first – no medicines are added to our feeds except under veterinary prescription to treat specific diseases.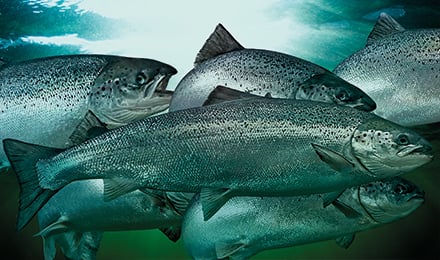 Designing feeds that promote healthy characteristics in fish, balancing sources and processing raw materials to also keep environmental contaminants such as polychlorinated biphenyls (PCBs) and dioxins far below legal limits.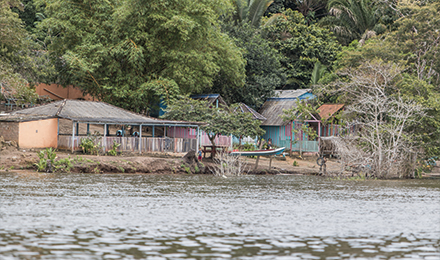 Reducing the amount of waste and effluents from the fish by providing targeted nutrition, which in turn helps maintain local water quality.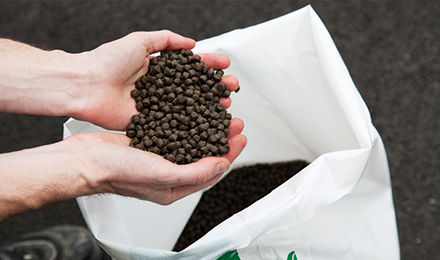 Helping keep fish healthier – 23 percent of the salmon feed we sell specifically supports fish health and welfare.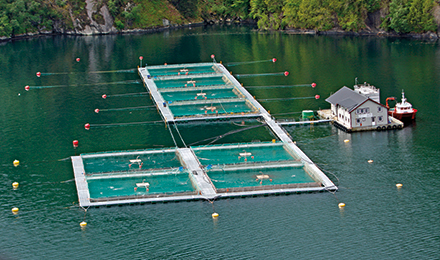 Developing new feeds to address specific welfare challenges, like our EWOS Dermic product.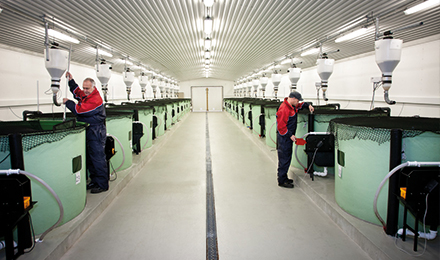 Working with the Global Aquaculture Association (GAA) to develop stricter farm welfare standards.
Our feed is designed to nourish fish while making sure the environmental footprint of aquaculture is as small as possible. Each ingredient in our feed has a job to do – whether that's providing a source of protein and amino acids or supporting fish health – and these are expertly balanced to offer maximum efficiency.
Sustainable thinking drives everything we do. That means not only finding ways to work more efficiently within our business but helping increase fish efficiency through our products, so that our customers get the most from production while using fewer resources. Working this way is fundamental to us all reducing our impact on the ocean. By seeking to put fish nutrition first, we are harnessing the power of science and nature to do more with less and help protect our seas.