Joe Stone
Animal Nutrition and Chief Risk Officer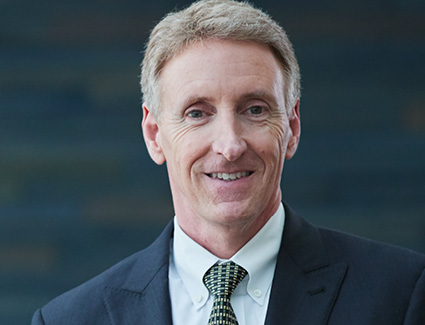 Joe Stone leads Cargill Animal Nutrition, a business that operates in 40 countries producing more than 16 million tons of animal feed per year. He also serves as Cargill's chief risk officer.
Joe's career at Cargill has spanned more than 30 years and numerous businesses. He spent thirteen years in Cargill's grain and oilseed supply chain, and later served as e-business manager for AgHorizons, and as proteins team captain for Cargill's World Trading Unit in Geneva. He joined Cargill Animal Nutrition in 2005 and was appointed to the Cargill Board of Directors in 2016.
A native of Nebraska, Joe grew up in a family that was passionate about food and agriculture. This interest followed him to the University of Nebraska, where he earned a bachelor's degree in agricultural economics. He currently serves on the boards of the school's Yeutter Institute of International Trade and Finance, and the Engler School of Entrepreneurial Studies.
Joe's commitment and passion for promoting food security is also reflected in his work outside Cargill. He serves on the board of World Food Program USA, which supports the lifesaving work of the United Nations World Food Programme, the global leader in the fight to end hunger.
Joe and his wife and two sons reside in Minnesota.