Find the right claim for your milk chocolate
More and more, consumers are looking for products that have geographical provenance, proven sustainability, national integrity or organic credentials. If you have it, claim it.
Available claims
Sustainable claims

With more and more consumers interested in buying sustainable products, investing in a sustainable future is not only beneficial to cocoa farmers and their communities at origin, it satisfies a growing demand for responsibly sourced products from consumers.
Origin claims

The geographical origins of ingredients and products are fast becoming deal breakers with many consumers. They now act as shorthand for levels of quality, craftsmanship and sustainability.
Religious or philosophical claims

In a global landscape it is crucial to have indulgent options for a wide variety of consumers with diverse religious and philosophical beliefs such as halal, kosher or vegetarian.
Organic claims

Our organic chocolate is produced with 99.5% organic ingredients. Our ingredients include organic cocoa mass, cocoa butter, sunflower lecithin and organic natural vanilla extract.
Sugar reduction claims

Sugar is still the number one avoided ingredient in food items. But there is no one size-fits-all solution to sugar reduction. Our Chocolate Engineers will help you find your sweet spot by using their expertise, technical know-how and the right equipment to create the perfect customized sugar reduced recipe.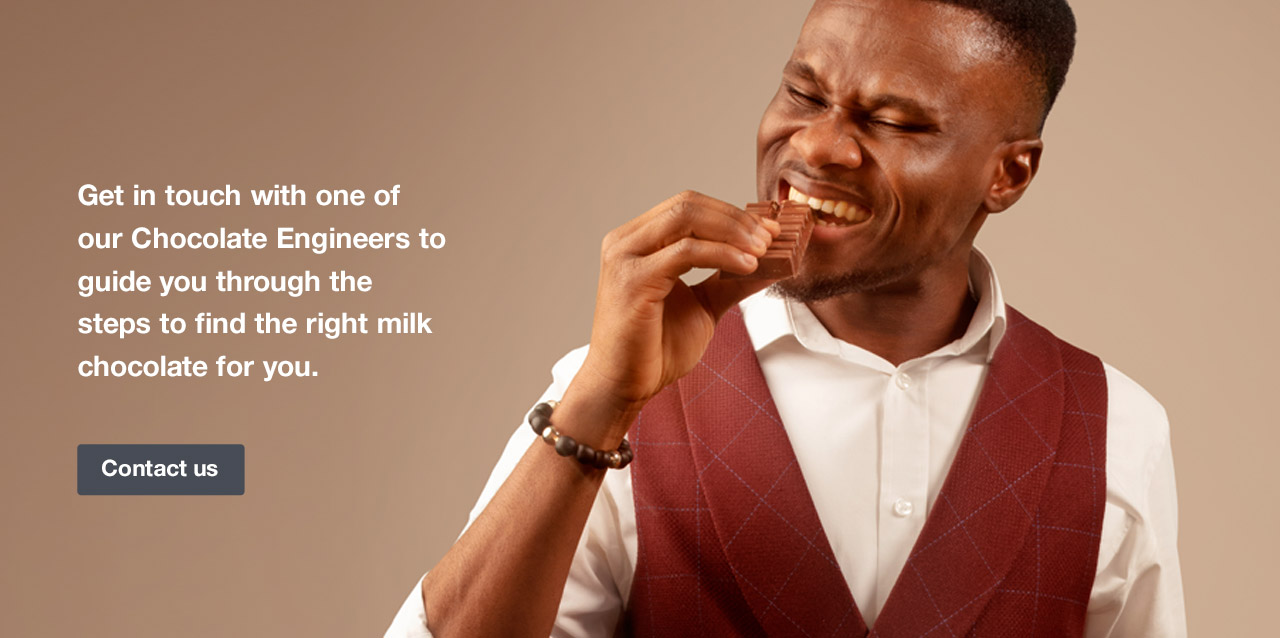 Start your search with a different need
Some Cargill products are only approved for use in certain geographies, end uses, and/or at certain usage levels. It is the customer's responsibility to determine, for a particular geography, that (i) the Cargill product, its use and usage levels, (ii) the customer's product and its use, and (iii) any claims made about the customer's product, all comply with applicable laws and regulations.