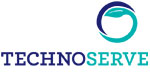 Since 2000, Cargill has worked with the nonprofit TechnoServe, a leader in harnessing the power of the private sector to help people in the developing world lift themselves out of poverty. Our rural development partnership focuses on improving the livelihoods of agricultural communities and small business entrepreneurs around the globe.
Current projects in India, Nicaragua and Cote d'Ivoire have a combined investment of $4.3 million and are focused on improving agricultural productivity for farmers, linking smallholder farmers to a Cargill supply chain, professionalizing farmer organizations, and investing in the rural community where the projects operate. Cargill has invested over $6.7 million in the partnership since it began.
The partnership focuses on developing business solutions to the barriers facing farmers around the world, with specific engagement with smallholder farmers. These barriers include lack of access to markets, low agricultural productivity, lack of business and management skills, as well as lack of services and investments in the broader community.