Red Seaweed Promise™ Progress Report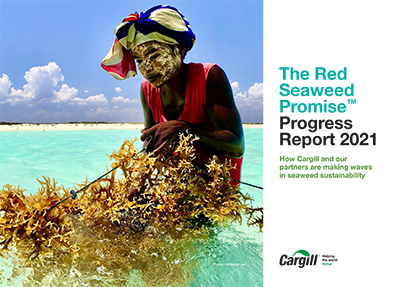 We're truly making waves in seaweed sustainability together with our partners. Discover how by reading our Red Seaweed Promise™ Progress report.
Great progress is being made towards the sustainable sourcing of 60 percent of our red seaweed by 2025. This can only be achieved by partnering across key seaweed growing communities.
Our joint efforts are:
Empowering seaweed producers in Madagascar.

Improving community prosperity in Tanzania.

Conserving marine habitats in the Philippines.
Learn how we're helping seaweed farmers, their communities, and local marine ecosystems thrive. Enter your details to download our report now!