Other ways we give
Giving by the company, our employees and retirees occurs in a variety of ways
Employee giving
Cargill employees make personal financial contributions to local charities by means of fundraising events and payroll deductions. Cargill supports these employee giving efforts in several ways:
United Way: In the U.S. and Canada, an annual campaign is conducted to engage employees in supporting local communities by making financial contributions, often through payroll deduction. Increasingly, United Way affiliates are forming outside North America in collaboration with United Way Worldwide.
Local employee giving: In communities around the world, employees and their families, customers, suppliers and other community members participate in a variety of fundraising activities to help support local charities.
Natural disaster relief
When significant natural disasters strike, we work with employees and Cargill businesses in affected communities, local community organizations, and global relief agencies and partners to determine our immediate and long-term response to the natural disaster.
Matching gifts to higher education
The Cargill Matching Gifts to Higher Education Program is designed to support and enhance the generosity of Cargill employees and retirees and our mutual commitment to education. Cargill employee and retiree donations made to higher education institutions are matched with corporate funds. View the Higher Education Matching Grant form for more information.
Cargill Cares Councils
Through more than 350 Cargill Cares Councils, our employees around the world contribute millions of dollars and lend more than 100,000 hours of their time and talent to volunteer activities that have a local impact.
Cargill Global Scholars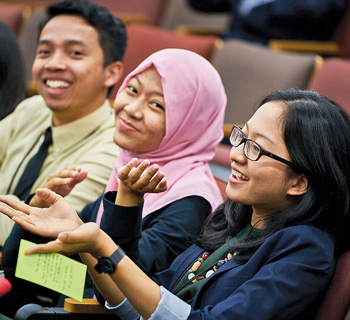 The Cargill Global Scholars program provides financial support and leadership development opportunity to undergraduate students from around the world. Visit the Cargill Global Scholars website.
Gifts to individuals
Cargill and The Cargill Foundation do not make gifts or award grants to individuals or the general public. Any information about cash aid, gifts, or grants distributed by Cargill or The Cargill Foundation to the general public is false, regardless of where it appears.