Making corn farming in China more sustainable, safe, and contemporary
Wenfu Wang, village secretary of Liuhang in China's Jilin province, is a worried man. Agriculture is the lifeline of the village, generating almost 80 percent of the total income for around 160 corn farmers. Yet, the farming practices that some of them follow are not wholly sustainable.
"Some villagers are so focused on generating income in the short term that they are unable to foresee the long-term impact of their choices," Wang laments. "If we overexploit and pollute the soil and groundwater, where will the future yield come from? We can't be competing with future generations for food." Wang firmly believes that sustainable agriculture is a necessity – a belief that is echoed by companies like Coca-Cola and Cargill, who are working together towards addressing the concerns that people such as Wang, and they themselves, share.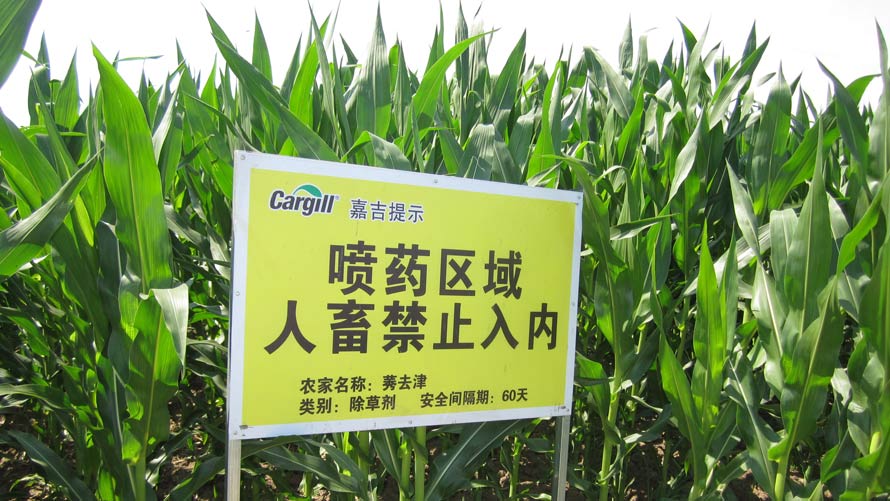 Coca-Cola is committed to ensuring that most of the agricultural products it uses meet the company's sustainable procurement standards. Cargill, which provides high-fructose corn syrup to Coca-Cola, is similarly committed to sourcing sustainably produced corn. The company partners with farmers to adopt and scale sustainable agricultural practices to improve the economic viability of farming.
"
"
Together, Cargill and Coca-Cola have been working with farmers in China's major corn-producing regions such as Jilin, Heilongjiang, and Shandong, and have implemented several programs over the years aimed at modernizing farming practices, improving yield and farmer livelihoods, and making soil and water usage more sustainable. Their initiatives have covered increasingly more farmland over the years, addressing issues at the very beginning of the supply chain, and improving quality and sustainability throughout.
Based on a third-party analysis of water resources in each of the above provinces, Coca-Cola and Cargill have connected farmers with local agronomists on practical and science-based strategies for better fertilization, agrochemical waste disposal, and water pollution control. For areas that are irrigated by river water, a mechanism has been established for monitoring and optimizing water consumption, while rain-fed areas are encouraged to use no-tillage technology for saving water during cultivation.
Cargill trains farmers in optimal use of agrochemicals; protective measures to observe during their preparation and application; and safe disposal of pesticide bottles. Cargill volunteers help farmers set up disease-and-pest-control groups, and support farmers in the prevention and control of corn disease and pests. Volunteers also conduct door-to-door trainings in farm management; soil and nutrient management; water and waste management; and biodiversity preservation.
Cargill and consulting firm IQC have jointly developed an online learning platform that enables farmers to easily access trainings on sustainable agricultural practices and Farm Sustainability Assessment (FSA) standards using their mobile phones. Cargill has also developed an online farm management system that improves the economic efficiency, traceability, and safety of the entire supply chain.
As a part of their combined efforts to help preserve biodiversity in corn planting regions, Coca-Cola and Cargill have furnished a report for farmers with suggestions on how agricultural activities and local flora and fauna can co-exist and flourish harmoniously. The findings are reinforced through trainings and communication.
The trainings organized by the companies have benefited over 27,000 farmers in Jilin, Heilongjiang, and Shandong, and led to a 10% increase in corn productivity while mitigating environmental impact. Their efforts have also improved farm-related records. There is now a corn based passport, which lists the key points that need to be recorded during the corn-growing process, thus making it easier for farmers.
Cargill supports regenerative agriculture practices – an approach that has shown good results in many parts of the world. Cargill is considering adopting this model in China as well. Coca-Cola, like Cargill, advocates water resource protection and is looking to implement water replenishment projects, according to the local conditions.