Strengthening sustainable coconut production in the Philippines
The Philippines is one of the world's largest exporters of coconuts and coconut oil, a key ingredient in foods, cosmetics, cleaning and medical products. However, the Filipino coconut industry faces multiple challenges. Many smallholder coconut farmers experience low productivity due to a host of social, financial and logistical factors which makes it difficult for these farmers to meet the growing global market demand for sustainable coconut oil.
To address these issues, Cargill has joined forces with six multinational consumer goods companies and an experienced public partner in development cooperation, the Deutsche Gesellschaft für Internationale Zusammenarbeit (GIZ) GmbH, to improve coconut oil production conditions along the supply chains in Southern Mindanao and Palawan regions of the Philippines.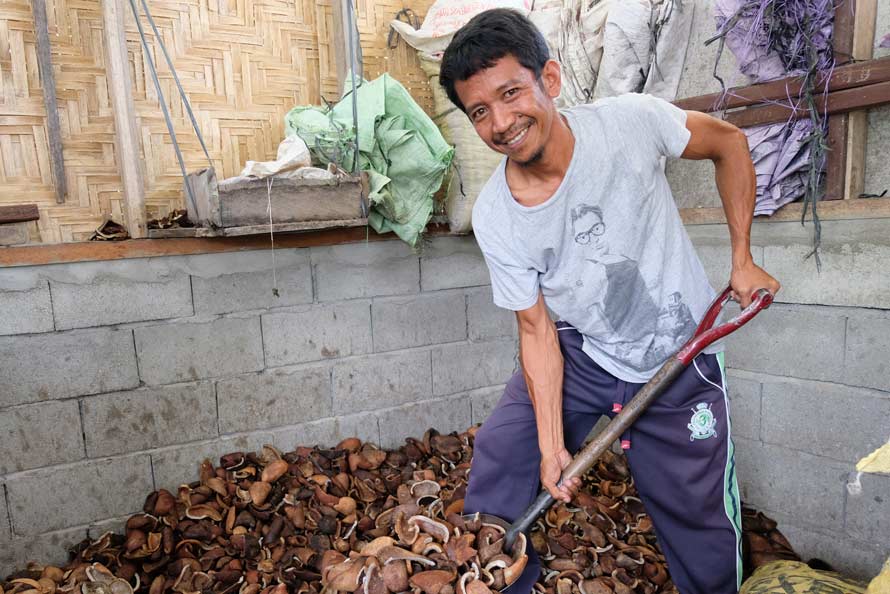 Barry Callebaut, Cargill, Friesland Campina, JDE Peet's, Nestlé, Procter & Gamble, Unilever and GIZ are pooling their resources and expertise as part of the develoPPP program, with which the German Federal Ministry for Economic Cooperation and Development (BMZ) supports business initiatives that have a positive impact on sustainable development. Another partner - the Philippine Coconut Authority (PCA) – a government agency – is working to replicate the achievements of the four-year project to assist more farmers nationwide. The Agricultural Training Institute (under the Philippine Department of Agriculture) provides the farmers with resource-conserving agricultural practices.
The project offers a win-win proposition to farmers, businesses and the local ecology. It is intended to improve the farmers' income opportunities while considering also key areas of environmental and social conditions. At the same time, corporate partners benefit from increased reliability, transparency, and sustainability of their supply chains. Cornelia Skokov, Chief Advisor Agri-dPP Philippines at GIZ, who leads the project, shares insights on the project.
Q) What are some of the challenges in achieving sustainable coconut production?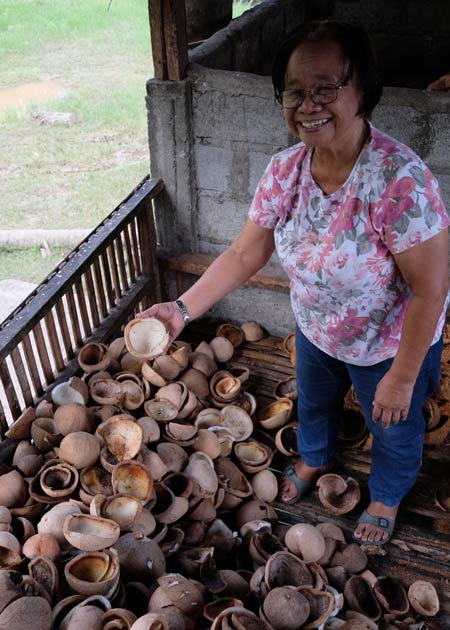 One significant challenge is the low prices for coconut products. Coconuts are grown mainly by smallholder farmers cultivating less than four hectares of land. They are amongst the poorest farmers in the Philippines. The high volatility of prices further increases the challenge to make a living based on coconut production. In addition, the complex structure of the coconut supply chain leads to high costs of logistics and transportation in the Philippines – costs that are currently being borne by the farmers.
Second, due to a lack of know-how and financial support, many coconut farmers are unable to improve their agricultural practices, leading to stagnating yields. Also, monoculture is widespread, which makes them more dependent on coconut and thus more vulnerable.
Third, natural calamities. Different areas in the Philippines where are grown coconuts are vulnerable to typhoons, which can lead to agri-production loss and hurt yields.
Finally, access to market is a huge challenge for coconut farmers. Thus, the partnership cooperation with GIZ and the private partners, who, in their role as buyer of coconut products, represent the market.
Q) How is the project aiming to achieve its goals? How many farmers will the project reach?
The project is working to identify the most effective agricultural practices and solutions that farmers should adopt to improve production. We train trainers who in turn aim to train 10,000 farmers across two project regions, Southern Mindanao and Palawan, through a curriculum based on their needs. It is using GIZ's proven Farmer Business School (FBS) approach to introduce and promote agripreneurial skills and enhance the capacities of the smallholder coconut farmers in managing their own farm as a business.
Q) How are the various partners contributing to the project?
The diverse expertise of the different partners is essential for the success of the initiative. GIZ supports the capacity building of coconut farmers, encourages the uptake of good agricultural practices and the introduction of sustainability standards through various training programs.
Cargill is focused on supporting farmers to thrive in the local and global marketplace. We create connections with farmers of all scales to increase their productivity and profitability. We do this by promoting sustainable, innovative agricultural practices, providing inclusive market access and building resilient agricultural communities.
The private partners bring in the market perspective and can also influence a large part of the supply chain. Their decisions can potentially bring about a sector-wide change in applied sourcing Their additional financial and technical contributions allow GIZ to leverage further support to improve the living conditions of rural communities who depend on coconut (oil) production for their livelihoods. The inclusion of national partners, such as the Philippine Coconut Authority, is crucial to ensure long-term success and sustainability of project results.
Q) What are the various trainings being provided to the farmers and how are they benefiting from it?
We have developed a broad training manual which focuses on adopting sustainable agricultural practices and improving farmer income and livelihoods. The training helps farmers increase their expertise in farming and enhances their knowledge of growing, maintaining quality, and selling coconuts. For instance, we provide training on the merits of intercropping. We help them understand how it increases sustainability and reduces their dependence on a single crop.
Another pillar of our training program is farming as a business, which helps farmers better plan their activity and anticipate external factors and setbacks such as natural calamities.
Even though the project focuses extensively on farmers, it is rooted in a larger holistic landscape-related approach. By applying LandScale, a framework developed with support of Rainforest Alliance, the conducted sustainability assessment addresses not only the direct supply chains for coconut oil but also the cultivation areas as a whole. And, by tailoring sustainability interventions to local and regional needs while including them in the training program, the project can deliver greater benefits to local communities.