Cargill's training programs help hog farmers in China build better lives
China is the world's largest hog producer, and pork is of great economic, cultural, and political significance in the country. However, over the years, challenges such as rising costs of feed and labor have led to a considerable rise in average hog prices and decreased the profitability of the hog farmers.
In 2013-14, when hog prices were at their lowest in four months, Chen Liangyu, a Chinese hog farmer, was struggling to make ends meet. Chen's Dianjing Youmu Farm located in the Chongqing province of China lost more than 4-million-yuan (equivalent to losing 200-300 yuan (30-40 USD) per sow). After this disastrous phase, she started paying a lot more attention to the scientific rearing of pigs, which would help strengthen her profitability and overall operation.
Chen was eager to attend training sessions focused on sustainable farming practices. In the area around Chongqing, many women farmers like Chen manage entire farms by themselves while the men moved to the city in search of better work opportunities.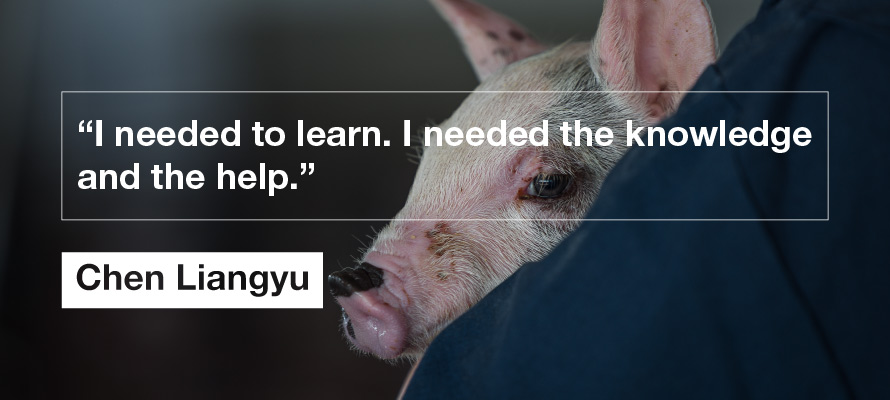 Says Chen, who signed up for Cargill's Hog farmer training program in partnership with the China Women's Development Foundation (CWDF) in 2018.
Launched on the 30th anniversary of the CWDF, the training program targeted 300 households in Chongqing, selecting family farms with more than 30 sows. The program was established to help these households achieve better results in hog rearing and enhance their earnings. During the program, farmers learned best practices in areas such as hog breeding, farm and feed management, bio-security practices, food safety and much more. Ni Yunzhu, a female hog farmer says, "I came to learn a lot about pig health and vaccinations to prevent them from getting sick."
Alongside the training, Cargill helped build three farms used for demonstrations so that participating women and families can better understand and implement the sustainable and efficient management practices the program teaches. CWDF and Cargill tracked outcomes of the trainings, conducted regular checkups with the farmers to determine the size of the farm, as well as any productivity and income growth related to the trainings.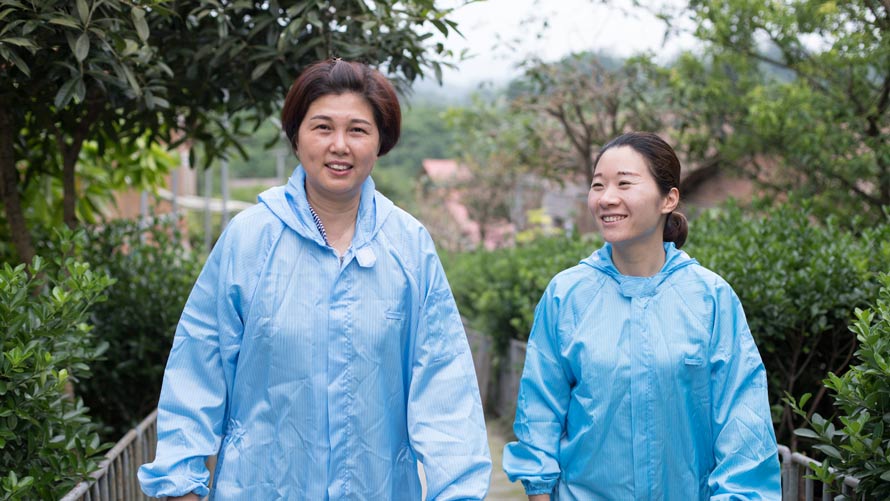 Following the success of the joint training program with CWDF, in November 2020, Cargill collaborated with the China Agricultural Science and Education Foundation (CASEF) to conduct an 18 month-long program. The primary goal was to contribute to the sustainable development of the agricultural industry considering challenges brought by COVID-19. The project, which was to conclude in April 2022, had to be postponed due to the outbreak of the pandemic. As a result, the training of 1200 hog farmers in Cargill identified targeted project communities is ongoing and expected to conclude by early 2023. The training in hog farming policies, breeding situations and subsidy regulations, and practical African Swine Fever prevention and control knowledge, as well as farm management and food safety resulted in improving their productivity and competence.
At Cargill, we believe that agriculture is powered by people – from farmers, ranchers and producers to factory and food service workers. We are working to build a resilient agriculture industry and improve farmer livelihoods by connecting them with international markets, providing access to tools and training to help protect the long-term economic viability of farming businesses, and supporting the next generation of farmers. A very big part of our effort is to build up our capability to serve our customers (farmers). One of the biggest part of the training programs is on-farm solutions. A lot of attention has been given to supporting farmers. And the main reason for that is we insistently say, 'better nutrition leads to better life'. We hope that by going through our animal nutrition regimen, the farmers can improve productivity and incomes to build a better life.
"
"
Our business is all about helping to improve outcomes and sustainability practices. We do well when our customers (farmers) do well. Part of that is through feed and products we supply, and an equally important part is equipping them with the right tools, the right decision-making, references to help support their productivity.
Xiao Zhiang, owner of the Zhengdong Hog Farm, is a classic case of a Cargill customer. To serve customers like him, Cargill uses its body of expertise, technical know-how and knowledge on nutrition. From helping with data analysis and managing farm records to conducting back-fat tests, which help pork producers determine the quality of a sow, Cargill has done a lot of work at Xiao's farm. About Cargill products, he has only one word: "stability." About Cargill as an organization, he has two words: "I'm impressed!"
Cargill China celebrated its 50th anniversary last year. During this time in the country, the company has initiated agricultural training programs since as early as 1992 to promote sustainable farm practices and improve farmer production efficiency. Until now, more than 3.5 million farmers have benefited and built a better life for themselves.