"Twenty years from now, I want to be back closer to the quality of the original soil." Joel Hansen from Minnesota
Joel started farming 10 years ago, on Nathan Ebert's 3,500-acre grain, beef and hog farm in Mankato, Minnesota. As part of his wages, Joel received 200 acres of his own land, where he farms corn, soybeans, wheat, hybrid rye, peas and sweetcorn.
Joel's land is hilly, and the sandy soil had marginal health, pushing him to look beyond conventional methods and explore regenerative farming practices.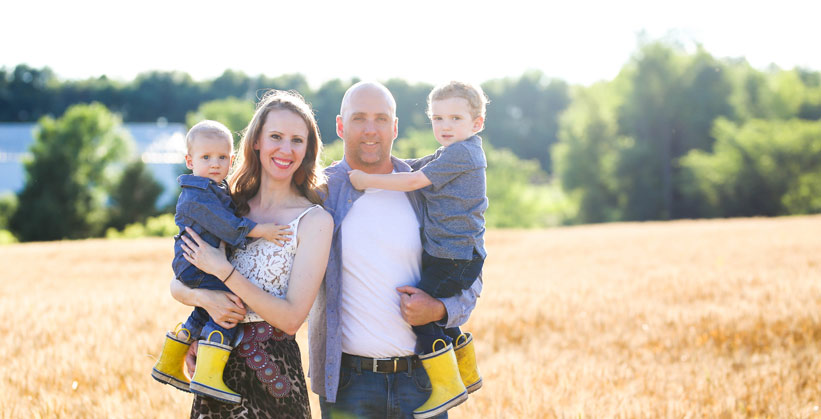 He's working to reclaim the original soil, building organic matter and soil structure. "Twenty years from now, I want to be back closer to the quality of the original soil," he hopes. Joel is now on no-till for half of his corn and is seeing real improvement.
Three years ago, he joined a USDA cover crop program, helping him plant cover crops on 80 acres of his land. Soil cover all year helps his soil retain moisture. Rye also suppresses weeds, reducing the need for chemicals.
As a young farmer from a farming family, Joel understands the financial pressures. "Most young farmers around here also have a job in town." Without capital to qualify for loans, it's hard for young farmers to get started – or to finance improvements. The cover crop program has helped ease some financial pressures while adopting new practices, and Joel's yields are rising.
Cover crops are a major investment, though Joel recoups some money by using them for livestock feed. With more incentive, he could plant more cover crops, and be able to afford seeding the fields throughout the year.
Rotational livestock grazing helps spread nutrients across his soil. He wants to expand it but would need to invest in fencing to help manage livestock grazing patterns.
"All farmers are simply trying to do the best job they can with the land they have," says Joel.